---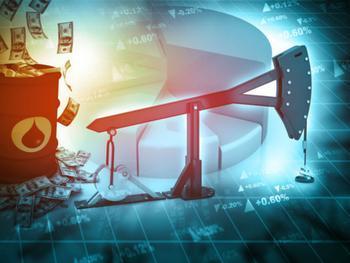 Monday's explosion at a Colonial Pipeline facility in Alabama was a much worse mishap than the leak that occurred there in early September. The explosion killed one employee and injured seven others.
Footage from the scene showed the scope of the disaster, sending gasoline futures prices soaring, since gasoline prices throughout the Southeast surged when the pipeline had to be shut down for eleven days in September. The initial assumption was this interruption would be worse.
It's clear now that it might not be. Colonial said Tuesday that it believes it will be able to restart the pipeline by the end of the week, before the interruption in fuel supplies will be fully felt.
Gasoline futures went from being up 15% immediately after the explosion to now being up just 4%. Analysts say the effect to the overall gasoline market should be minor.
Retail price movement
However, some states in the affected region have already seen price movement at the pump. Georgia, which suffered the biggest price increase after the September pipeline incident, saw the statewide average price of gasoline rise three cents a gallon between Tuesday and Wednesday, according to the AAA Fuel Gauge survey. Its prices were only now getting back to normal.
In South Carolina, the statewide average, which has been consistently among the lowest in the nation, rose two cents a gallon overnight, from $2 a gallon to $2.02. Prices in other states in the region have not reacted in response to the pipeline accident.
Apparently, actual damage from the explosion was less than expected. Colonial said part of the delay in restarting the line is controlling the fire resulting from the explosion. Repair crews cannot get safe access to the site until the fire is out.
When a leak to the main pipeline occurred September 9, it stopped the flow of gasoline for eleven days, resulting in fuel shortages in Tennessee and rising prices in Georgia, the Carolinas, and Virginia.
---