---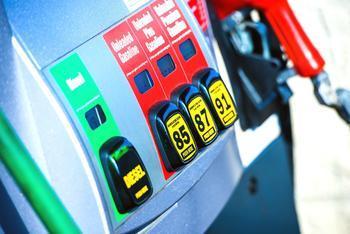 Over the weekend, there were lines at gas stations in Tennessee as many stations ran out of fuel. Meanwhile, gasoline prices soared in wide areas of the Southeast.
This flashback to the late 1970s comes courtesy of a leak in Line 1 of the Colonial Pipeline, which carries fuel between Houston and High Point, N.C. and supplies Georgia, Tennessee, South Carolina, North Carolina and Virginia.
It will be several more days before supplies return to normal, but in a Tweet over the weekend, Colonial reported that its crews had started construction of a bypass line to carry fuel around the leaking section, in an effort to restore service as soon as possible.
The supply interruption has had a dramatic impact on prices at the pump in the affected states, some more than others. While stations in the Nashville area completely ran out, prices at stations in Georgia surged over the weekend.
Georgia prices soar
According to the AAA Fuel Gauge Survey, the statewide average gasoline price in Georgia jumped from $2.19 a gallon on Saturday to $2.31 today. A week ago, Georgia motorists were paying an average of $2.10 a gallon.
In Atlanta, the price inflation is much worse. The average price in Atlanta is $2.46 a gallon, up from $2.17 a week ago.
Motorists in North Carolina have also seen a dramatic price movement. The statewide average gas price is $2.16 a gallon, up from $2.05 a week ago. Prices in the Charlotte area are up 16 cents a gallon in the last seven days.
Less severe in Virginia
Patrick DeHaan, senior analysts at GasBuddy, says the impact in Virginia will likely be less severe, but thinks the average price could go up as much as 15 cents a gallon if the supply interruption drags on.
"It won't likely be an all-at-once spike, but rather a penny here and there, or maybe more," DeHaan said in an email to ConsumerAffairs. "The extent should be a bit more limited than other areas, but much of the degree of severity of depends on events unfolding now."
The pipeline leak underscores the fragility of the nation's fuel distribution system, and how issues at refineries or pipelines can affect the price at the pump, at least on a temporary basis.
States not dependent on the Colonial pipeline are currently enjoying falling fuel prices, but that could easily change in the next few days, since the gasoline futures market is currently soaring, raising the wholesale price of gasoline everywhere.
---