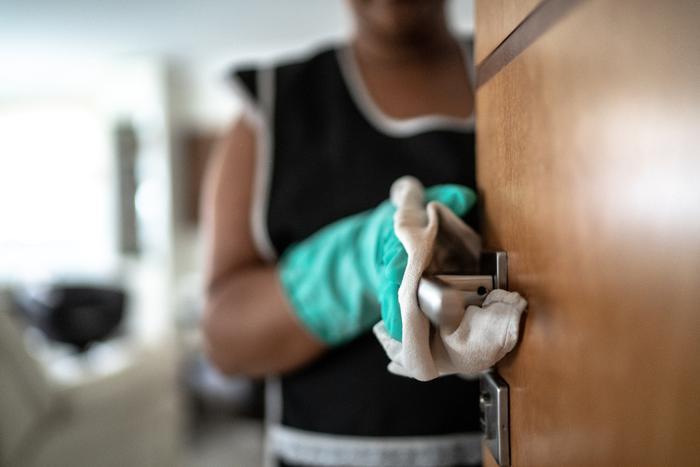 The U.S. Environmental Protection Agency (EPA) has added Pine-Sol to its list of disinfectants that are effective against the coronavirus. 
The common household cleaner is the 66th Clorox product that has met the EPA's criteria for use against SARS-CoV-2, the virus that causes COVID-19. Before it could meet EPA standards, Pine-Sol was tested in an independent lab where it showed that it could meet its effectiveness within a 10-minute contact time on hard, flat surfaces.
Clorox sees a unique angle with Black Americans
In its homework on how to posture the product as a COVID-19 deterrent, Clorox happened upon data that showed that nearly three in five Black American millennial women (age 26-38) are essential workers who, in all estimation, have come closer to situations where the coronavirus has been found to exist. 
Of those essential workers, Clorox found that more than half were worried about their health and the health of their family and friends. Another 40 percent expressed concern about access to necessary cleaning products. Given Pine-Sol's widespread availability, the company feels that the EPA approval negates that concern. 
"(Pine-Sol has) a long-standing history of being a powerful cleaner and disinfectant, and the trusted brand choice within the Black community," said Chris Hyder, Vice President and General Manager of the Cleaning division at Clorox said in a statement. "We hope this new Pine-Sol kill claim will increase access to disinfectants that can help prevent the spread of COVID-19."
Clorox recommends that consumers use Pine Sol at its full strength and apply it with a clean sponge or cloth to hard, nonporous surfaces. The company added that people should let the product remain wet on the surface for 10 minutes before rinsing.