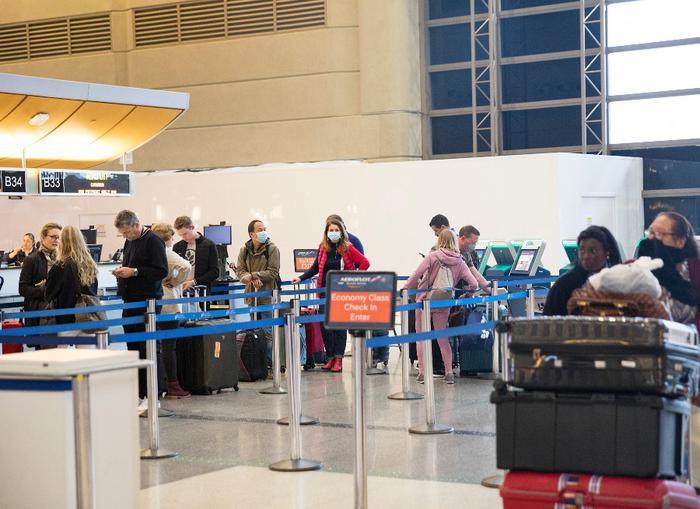 Airlines have been canceling flights all year long, and the prospects don't look any better for the Fourth of July weekend. According to FlightAware, there were 1,948 flights canceled on Friday and another 705 on Saturday.
For many travelers, the Fourth of July weekend is the only time they'll venture somewhere this summer. That, in and of itself, will be a major headache for the airlines, but the bigger issue airlines are facing is trying to find enough pilots to fly their planes. 
Airlines continue to struggle to replace the thousands of pilots who took buyouts when airlines responded to the COVID-19 pandemic two years ago. Without those pilots to depend on, airlines have little choice but to ground flights. The only thing that might resolve the issue is something that industry analysts are proposing – easing the requirements for pilot certification, including the rule requiring 1,500 hours of flight time before ever sitting in the pilot's seat on a commercial aircraft.
If you're flying on Delta, things might be better than on other airlines
If the fact that consumer complaints against airlines have risen 300% above pre-pandemic levels is any indication, anyone who's flying somewhere this summer needs to be ready for the possibility of their flight being canceled or them being bumped from a flight – a move that, by the way, may sound egregious but is not illegal.
Some of that may depend on what airline you're flying on. According to Department of Transportation data from April, Delta Air Lines sports the highest on-time arrival rates – 81.9%. The airline looks like it's prepared for the worst this weekend. FlightAware data shows that Delta has zero flights canceled for Saturday.
But Delta knows things can change quickly, and it has decided to be as proactive as possible to avoid creating headaches for holiday travelers by preemptively issuing travel waivers for flights between July 1 and July 4.
According to SimpleFlying, Delta Air Lines is "significantly" allowing its customers to change their flights for free and waive any resulting difference in fare for travel booked for July 1 - 4. It's also giving those fliers an opportunity to rebook their trips before or after potentially challenging weekend travel days.
"This unique waiver is being issued to give Delta customers greater flexibility to plan around busy travel times, weather forecasts and other variables without worrying about a potential cost to do so," the airline noted in a blog post. 
Waiver or not, even the most undaunted of travelers should be thinking ahead and considering their options.
"If you're flying Delta — or any other airline — this weekend, it might be best to try and change to the first flight of the day, if possible, as those flights are the least likely to be delayed or canceled," Ethan Klapper wrote for The Points Guy. 
"Also, if you're traveling ahead of a cruise or an important gathering, try and leave some additional buffer between your flight and wherever you're headed," Klapper added.