---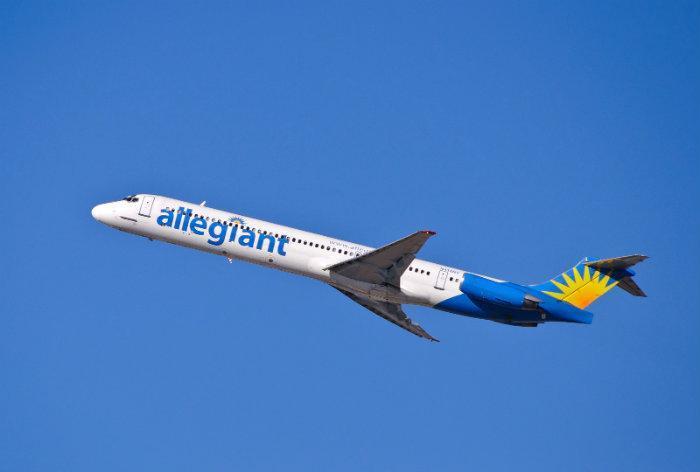 A former Allegiant Air pilot says he was sued for putting his passengers' safety first. In a lawsuit, Jason Kinzer says he had 141 passengers and four crew members on board the day his airplane filled with acrid smoke and an engine caught fire.
The flight, Allegiant 864, had just left St. Petersburg, FL., June 8 headed for Hagerstown, MD., when Kinzer says the passenger compartment began filling with "acrid smoke." Kinzer declared an emergency and asked air traffic controllers for permission to return to St. Petersburg, Courthouse News Service reported.
At that point, a controller who had the airplane in view advised Kinzer that one of his engines appeared to be on fire.
As he put the plane on the ground, Kinzer was preparing to order an evacuation when, the suit alleges, a company official came on the radio without identifying himself and commanded him to hold off on the evacuation.
"Entirely unwarranted"
Kinzer did so anyway and, after landing safely, he and another crew member carried a paraplegic passenger off the airplane. Allegiant fired him on July 23, in a seven-sentence letter of termination that called the evacuation "entirely unwarranted."
In other words, Kinzer says in the lawsuit, Allegiant Air fired him for "not placing company profits above safety."
Allegiant, a low-cost carrier based in Nevada, was accused by airline unions in April of having a "disconcerting" number of flights that had to return, be diverted, or abort their takeoffs because of mechanical issues. 
In a letter to a Congressional committee, the union noted that top Allegiant executives once worked for ValuJet, another low-cost carrier and were in positions of responsibility when ValuJet Flight 592 crashed into the Florida Everglades "due to a cargo compartment fire caused by errors committed by contract maintenance employees."
---