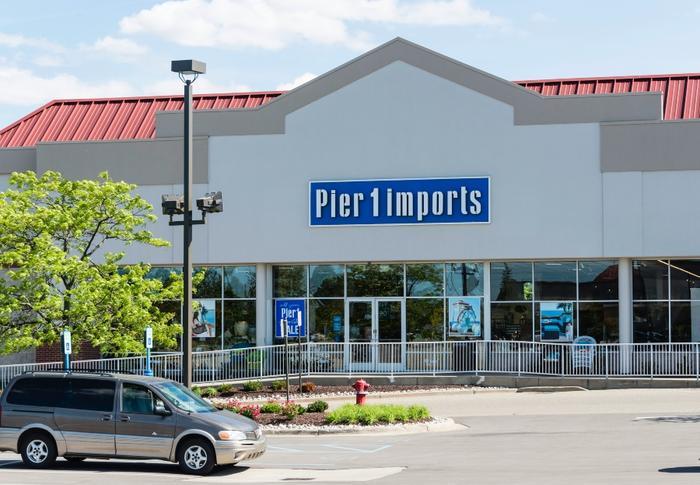 Retail company Pier 1 Imports announced on Monday that it is filing for Chapter 11 bankruptcy.
In a press release, the company said that it would continue to operate its business while attempting to return to profitability. However, it will continue its efforts to close 450 store locations and two distribution centers. 
Robert Riesbeck, Pier 1's CEO and CFO, said that the company's initiatives to reduce costs has allowed it to take "significant steps forward" as it seeks a buyer.
"Today's actions are intended to provide Pier 1 with additional time and financial flexibility as we now work to unlock additional value for our stakeholders through a sale of the Company," he said. "We are moving ahead in this process with the support of our lenders and are pleased with the initial interest as we engage in discussions with potential buyers."
Looking for a buyer
When a company files for Chapter 11 bankruptcy, it doesn't necessarily mean that it will completely go under. The filing is meant to allow the company to reorganize its business so that it can stay afloat and pay its creditors over time. 
In Pier 1's case, the company says that it has secured $256 million in debtor-in-possession financing from Bank of America, Wells Fargo, and Pathlight Capital LP. If the company is able to gain court approval, it will use those funds and other liquid assets to keep some stores operating while it finds a buyer.
"We will continue to serve our customers regardless of how and where they shop with the style, value and selection of merchandise they want as we move through this process, and we are committed to working seamlessly with our vendors and partners," Riesbeck said. 
"We appreciate the ongoing dedication of our associates, whose efforts in providing our loyal customers with the experience they expect from our brand are critical to our success and the future of Pier 1."