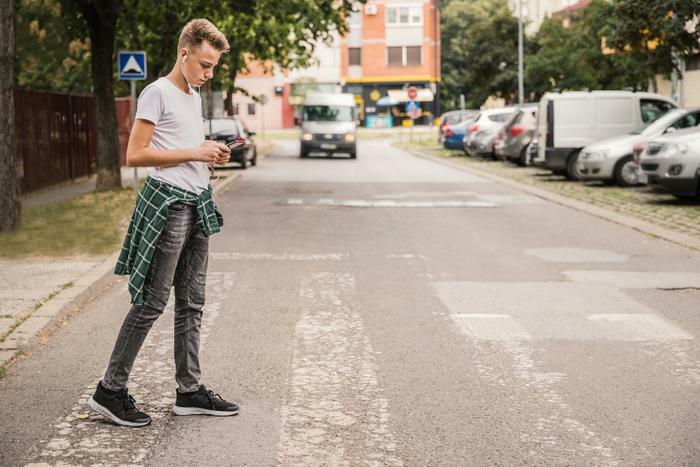 A new study indicates that pickup trucks, vans, and SUVs pose a large threat to pedestrians when making turns. The study – conducted by researchers from the Insurance Institute for Highway Safety (IIHS) – suggests that because of their size, those vehicles may not give drivers a sufficient peripheral view of pedestrians crossing the street.
The study findings show that the vehicle type that puts the most pedestrians in harm's way is pickups. The researchers estimate that these vehicles are 80% more likely to get into an accident with pedestrians than cars. SUVs were 61% more likely to get into an accident with pedestrians, and minivans were 45% more likely to hit people than cars.
The concern over pedestrian fatalities has grown considerably over the past few years, with pedestrian crash deaths increasing nearly every year since hitting a low point in 2009. Pedestrian fatalities tied to self-driving vehicle technologies garnered considerable attention, leading the National Highway Traffic and Safety Administration (NHTSA) to issue investigations despite heavy lobbying by self-driving car industry groups. 
"We already know that larger vehicles cause more severe injuries when they strike pedestrians," said IIHS Vice President of Research Jessica Cicchino. "The link between these vehicle types and certain common pedestrian crashes points to another way that the increase in SUVs on the roads might be changing the crash picture."
The trouble spots
Intersections are the chief trouble spot, according to the study. Accidents involving a pedestrian and drivers making a left turn were about twice as high for SUVs, nearly 3 times as high for vans and minivans, and nearly 4 times as high for pickups as they were for cars. Those same types of accidents involving a right turn were 89% higher for pickups and 63% higher for SUVs than for cars.
"It's possible that the size, shape or location of the A-pillars [the struts connecting the roof to the vehicle's body on either side of the windshield] that support the roof on either side of the windshield could make it harder for drivers of these larger vehicles to see crossing pedestrians when they are turning," says IIHS Senior Transportation Engineer Wen Hu.
After intersections, pedestrians walking or running along the road was the most problematic type of accident factor. 
Are there solutions?
Other studies have suggested that adding artificial sound to electric vehicles may improve pedestrian safety. While the IIHS analysts said more research needs to be done to fully understand the role of visibility in these crashes, the best solution might come from a reevaluation of the A-pillars. 
"While their heavier weight means that larger passenger vehicles need stronger pillars to protect occupants in rollover crashes, a systematic assessment of A-pillar design by vehicle type has not been conducted," the researchers stated. 
Unfortunately, an A-pillar redesign alone won't solve everything. Other design elements of larger vehicles, such as high ride heights and long front ends, could also impede drivers' ability to see pedestrians.
"Improving vehicle design, along with addressing road infrastructure and vehicle speeds, can play an important part in reducing pedestrian crashes and fatalities," Hu says. "Our findings suggest that looking at the problem through the lens of vehicle type could also be productive."