---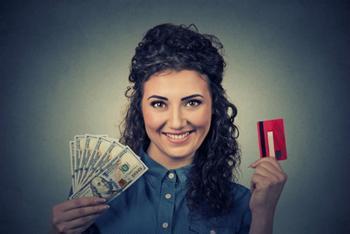 Fortunately for consumers, the credit card business is highly competitive. Different issuers compete, not so much on the rates they charge borrowers – almost all are at least in the double digits – but in the rewards they offer for using the cards.
The problem for consumers is picking which rewards card is best. It isn't easy to do because it is all going to depend on the kinds of rewards that make the most sense for the individual consumer.
For example, if you are a frequent traveler, the Chase Sapphire Preferred Card may be a good choice. New customers who put $4,000 on the card in the first three months get $50,000 in bonus points. That's good for $625 toward airfare and lodging when you redeem them through Chase Ultimate Rewards.
There is no fee the first year, but cardholders are charged $95 a year after that. If you don't plan to aggressively take advantage of the rewards, this probably isn't the card for you.
Day-to-day purchases
Maybe you aren't much of a traveler, but need a card for day-to-day purchases. Then the Blue Cash Preferred Card from American Express might be your ticket.
Currently, you can get $150 cash back just by spending $1,000 in the first three months. That will pay the first two years of $75 annual fees.
The real rewards of the card come in the form of 6% cash back on up to $6,000 dollars per year on groceries – $360 – and 1% cash back on purchases over $6,000. You'll get 3% back at gas stations and department stores. As with most rewards cards, the cash back is applied as statement credits.
For those who make a lot of purchases from online retailers, the Discover It Card might be an attractive choice. Right off the bat, one of the best features of this rewards card is no annual fee. Saving $75 to $100 a year is a nice reward in and of itself.
The card pays 5% cash back on some, but not all, online purchases, and on other types of purchases as well. Categories are always changing, so you have to keep up. You can do so here.
All-purpose card
Suppose you have enough to do without keeping up with changing categories and just want a simple, all-purpose cash back card. Then you might consider the Citi Double Cash Card.
It pays 1% cash back on everything you buy, then gives you an additional 1% credit when you pay for it. As an added bonus, there is no annual fee.
Let's say your credit report has a few dents and scratches. That doesn't mean you can't enjoy some credit card rewards.
The Discover It Secured Credit Card is designed for consumers who are rebuilding their credit. Your credit limit is determined by the amount of money you deposit to secure your account. Deposit $500, and you can charge up to $500 each billing cycle. Deposit more and you can charge more.
You earn 1% cash back on every purchase and 2% cash back at restaurants or gas stations on up to $1,000 in combined purchases each quarter. Best of all, there is no annual fee and you get rewarded while rebuilding your credit.
---