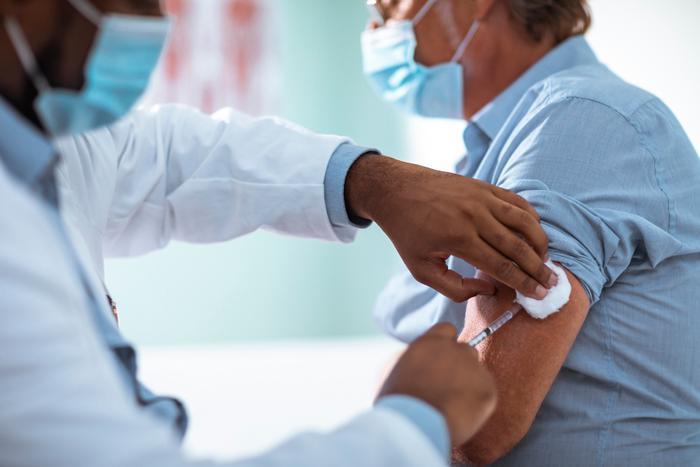 If you're wondering what it will be like to take a coronavirus (COVID-19) vaccine, a Washington, D.C. physician can offer a personal experience.
Dr. Heny Fishman, an allergy and immunology specialist with a practice in the nation's capital, enrolled in the Moderna vaccine clinical trial at George Washington University Hospital over the summer. He wasn't told whether he received the vaccine or the placebo, but he is convinced that he was inoculated with the vaccine. For a few days after the first shot, Fishman said his arm was sore.
"I talked to a colleague, an expert on vaccines at the National Institutes of Health (NIH), and she said, if it hurts a lot you probably got the vaccine because the placebo is saline and it doesn't hurt very much," Fishman said in an interview with ConsumerAffairs.
"Antibodies were off the scale"
To confirm her assessment, Fishman waited a week and had a blood test for COVID-19 antibodies. None were present. When he told his friend at NIH about his test results, she advised him to wait another two weeks and check it again.
"So I checked again three weeks after the first shot and my antibodies were off the scale and I was a happy guy," Fishman said.
Fishman makes clear that he has not been officially told what kind of shot he received. The trial results are currently being analyzed by the U.S. Food and Drug Administration (FDA), and he says he will be informed at some point.
While the results of his antibody test appeared to be compelling evidence, Fishman says it was the side effects from the second shot that convinced him he had gotten the real thing. The doctor administering the second shot told Fishman that if he received the vaccine and not the placebo, he would feel some side effects for a few days.
"There are occasional mild side effects and I had them," Fishman said. "The first vaccine caused some arm pain for a couple of days. After the second vaccine, it's common to get a flu-like illness with muscle aches. You get tired and have a little bit of a headache, and I had that for three or four days. But the benefits far outweigh the downside, and I'm glad I did it."
Understands people's hesitancy
Fishman said the side effects were not so severe that he had to miss any work. But polls indicate not all Americans are eager to take the vaccine, especially since it was produced and tested in record time. Fishman says such concerns are not unreasonable.
"However, the fact that it was made rapidly in this day and age isn't necessarily a negative," he said. "The science behind vaccine production today is so advanced compared to 60 years ago when they made the polio vaccine that they can take a piece of messenger RNA (mRNA) in the lab and make a vaccine in six months." 
The Moderna vaccine is made from mRNA, which is a small piece of genetic material from the virus but is not the virus itself. As many as 40,000 people have received the vaccine with no major problems. 
Fishman said there's a second reason why scientists were able to complete work so quickly. He said a scientist in England has been working on a coronavirus vaccine for the last two decades, and researchers were able to build on his work.
"So the knowledge base isn't six months old, it's 20 years old," Fishman said. "So we had a major head start on this vaccine."
The FDA is reviewing the Moderna vaccine, as well as a similar mRNA vaccine made by Pfizer, and could issue emergency use authorization (EUA) for one, or both, within a couple of weeks. Both companies are preparing to begin the immediate distribution of the vaccines in the U.S.