---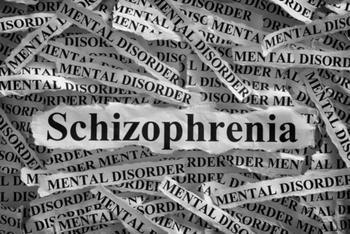 In a new study from the University of Manchester, researchers have examined the positive benefits that physical exercise can have for people who are affected by mental illness, especially those with schizophrenia.
They state that becoming more active allows individuals to fight against cognitive decline, a major aspect of the disease.
"Cognitive deficits are one aspect of schizophrenia which is particularly problematic. They hinder recovery and impact negatively upon people's ability to function in work and social situations. Furthermore, current medications for schizophrenia do not treat the cognitive deficits of the disorder," said senior researcher Joseph Firth.
"We are searching for new ways to treat these aspects of the illness, and now research is increasingly suggesting that physical exercise can provide a solution."
Improving cognitive function
The researchers went into the study hoping that exercise would improve conditions for the second phase of schizophrenia, which is characterized by poor memory, impaired information processing, and a general lack of concentration.
They analyzed approximately 385 patients from ten separate clinical trials. In addition to any medications that were prescribed by medical staff, participants were asked to take part in 12 weeks of aerobic exercise training, which involved sessions on a treadmill and exercise bike.
After the 12-week period, the researchers found that exercise did have a positive effect on overall brain function. Those who took part in the study showed improved memory, attention spans, and a greater capacity to understand social situations than those who relied on medication alone.
Promising therapeutic approach 
Additionally, the study showed that participants who exercised and became the most fit by the end of the trial period had the greatest improvements in overall brain function. They believe this could have large implications for future treatments of schizophrenia.
"These findings present the first large-scale evidence supporting the use of physical exercise to treat the neurocognitive deficits associated with schizophrenia," said Firth. "Using exercise from the earliest stages of the illness could reduce the likelihood of long-term disability, and facilitate full, functional recovery for patients."
The full study has been published in the journal Schizophrenia Bulletin.