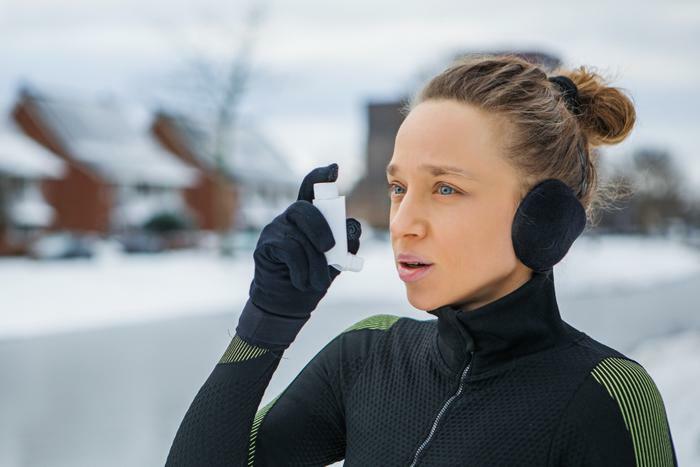 Among the several different treatments currently available for asthma, findings from a new study point to the benefits associated with adopting an exercise routine. According to researchers from East Anglia University, regular physical activity may help improve asthma sufferers' symptoms and their overall quality of life. 
"Doing more than 150 minutes a week of moderate to vigorous physical activity has extensive benefits including improved lung function and asthma control," said researcher Andrew Wilson. "But research has shown that people living with asthma engage in less physical activity and are more sedentary than people without asthma. 
"We wanted to find whether interventions – such as being asked to perform aerobic exercise a few times a week in group sessions, together with 'goal setting' – are effective in helping people with asthma be more active." 
Health benefits of physical activity
To understand how regular exercise can help asthma sufferers, the researchers analyzed over two dozen studies that included data on nearly 2,000 asthmatic participants over the age of 18. All of the studies explored how different behavior-change techniques affected sedentary behavior, physical activity, quality of life, and asthma symptoms. 
The study showed that efforts designed to encourage the participants to be more active were effective. Not only was the group more active and less sedentary, but they also had better health outcomes and improved quality of life. 
While all of the studies that were analyzed were organized differently, the researchers identified some commonalities among the methods used to promote physical activity. The participants were asked to engage in either aerobic or strength and resistance training for 30-60 minutes per day a few times per week; some workouts were done individually and others were done in group settings.
There were several different behavior change techniques that were used across these studies to encourage physical activity. These included action planning, goal setting, instructions, demonstrations, and behavioral practice/rehearsal. Ultimately, all of these interventions proved to be successful at getting the participants to exercise regularly. 
"This is really important because helping patients make significant behavior changes could really improve their outcomes in the long term," said researcher Leanne Tyson. 
Keeping up with consistent exercise
While these findings are positive because they emphasize how exercise can benefit asthmatic consumers, the researchers hope that future work focuses on two important pieces of information. For starters, this study showed that many of the participants didn't keep up with their exercise habits. To ensure that consumers reap more long-term health benefits, the researchers recommend further studies explore how to maintain this changed behavior. 
Additionally, they hope to understand how digital interventions, such as mobile apps or virtual exercise classes, would be effective at helping consumers stay active while at home. 
"Our review also highlights the potential use of digital interventions, which were notably absent," Tyson said. "This is important now more than ever as patients have not been able to attend face-to-face support during the COVID-19 pandemic, and services will likely become overwhelmed. Therefore, alternative interventions and methods of delivery need to be considered."