---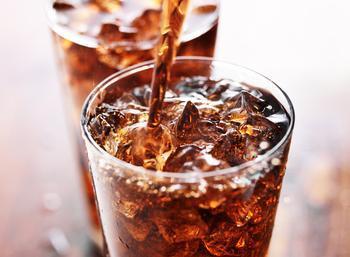 Philadelphia has become the first major city to impose a tax on beverages, a measure aimed at raising revenue as much as it is at resolving health issues.
The council voted 13-4 to impose a 1.5 cents per ounce tax on any sweetened beverage, including diet sodas using no-calorie artificial sweeteners, according to Philly.com. That means a diet drink with no calories would be taxed but a container of milk or 50% fruit juice, which contain calories but no added sweetener, would not be taxed.
The tax also excludes alcoholic beverages, which have their own set of taxes.
The American Beverage Association fought the proposed ordinance and said it unfairly singles out beverages, including those that don't contain calories.
"But most importantly, it is against the law, the association said in a statement. "So we will side with the majority of the people of Philadelphia who oppose this tax and take legal action to stop it."
$91 million in revenue
Philadelphia's mayor projects the tax will raise about $91 million per year in revenue, which would be used to fund a number of anti-poverty and education programs. The tax goes into effect January 1.
The American Beverage Association said it believes it will prevail in court, and in the court of public opinion.
"The fact remains that these taxes are discriminatory and highly unpopular - not only with Philadelphians, but with all Americans," the association said. "Similar tax proposals have been rejected 43 times across the country in the past eight years, including twice in Philadelphia."
Other cities
It may not have passed a tax, but the San Francisco City Council passed an ordinance requiring warnings on sugary beverages last month. The warning states that "drinking beverages with added sugar contributes to obesity, diabetes, and tooth decay."
Former New York Mayor Michael Bloomberg famously imposed a ban on the sale of super-size soft drinks in 2012, only to have a judge overturn his edict a year later.
According to the judge, the regulations were "fraught with arbitrary and capricious consequences," partly because they would have barred restaurants, food carts, delis, theaters and stadiums from selling sugary drinks in containers larger than 16 ounces while supermarkets and convenience stores would not have been affected.  
---