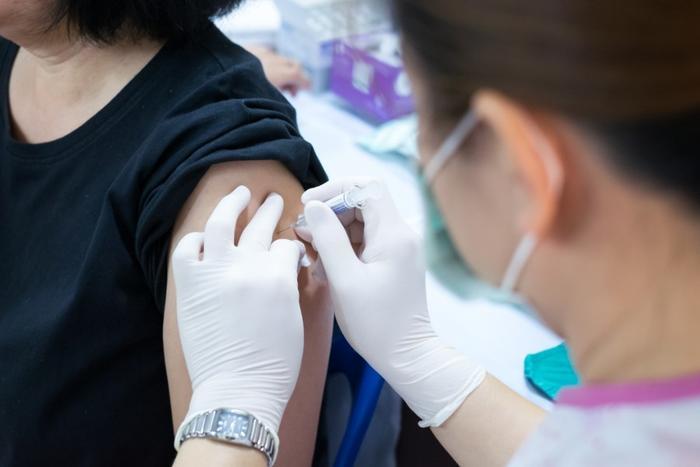 Amid fears of a second wave of coronavirus infections this fall, pharmacy chains are bracing for a big surge in consumers seeking flu vaccinations beginning in October, Reuters reports.
CVS said it's working to make sure it has enough vaccine doses available to vaccinate everyone seeking a flu shot in five months' time. Rite Aid said it ordered 40 percent more vaccine doses this year in anticipation of higher-than-usual demand for the shots. Walmart and Walgreens have also said they're preparing to administer more flu shots than usual this flu season. 
The Centers for Disease Control and Prevention (CDC) recommends that everyone over 6 months of age get a flu vaccination. Most years, fewer than half of Amerians get vaccinated. This year, however, the number of consumers who said they will definitely or are likely to get a flu shot rose from 34 percent to 65 percent between January and May, according to a survey commissioned by CVS Health.
Preventing flu cases
While getting a flu shot won't protect against COVID-19, the vaccination will help prevent cases of the flu from rising and overwhelming an already burdened health care system. 
Together, the flu and COVID-19 could have a bigger impact on Americans than the first wave of COVID-19 infections. 
"We're in for a double-barreled assault this fall and winter with flu and COVID. Flu is the one you can do something about," Vanderbilt University Medical Center infectious disease expert Dr. William Schaffner told Reuters.
Drive-through clinics could be used
Since many Americans may still be wary of visiting medical facilities due to coronavirus concerns this fall, some health officials have suggested coming up with alternative ways of administering the shots in order to make sure everyone gets vaccinated. 
Dr. Nancy Messonnier, director of the CDC's National Center for Immunization and Respiratory Disease, said pharmacies, public health clinics, and other flu shot providers may need to set up drive-up clinics for flu vaccines.
"My goal is that every single vaccine dose that gets made gets into somebody's arm to protect them. I don't want any vaccines left on the shelves or in doctors' offices," Messonnier said in an interview.