---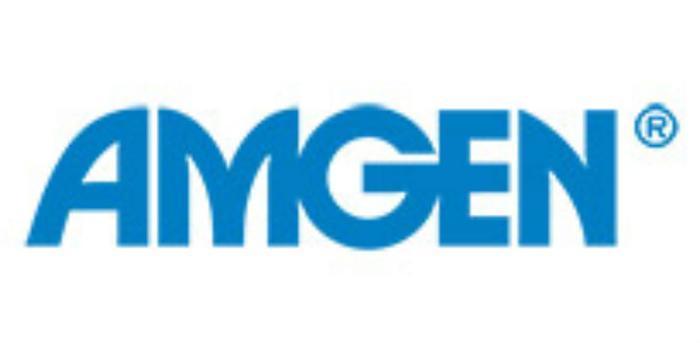 Drug company Amgen will pay $71 million to 48 states and the District of Columbia to settle charges that state it broke the law when it promoted biologic medications Aranesp and Enbrel for off-label uses.
Specifically, the company was accused of promoting Aranesp for dosing frequencies longer than the FDA approved, without competent and reliable scientific evidence to substantiate the extended dosing frequencies.
"Pharmaceutical companies are prohibited from making unapproved and unsubstantiated claims about prescription drugs," said New York Attorney General Eric Schneiderman, one of the state officials bringing the action. "Consumers need to have confidence in the accuracy of claims made by pharmaceutical companies."
Lacked FDA approval
The complaint also alleged Amgen promoted Aranesp for anemia caused by cancer without having FDA approval or competent and reliable scientific evidence to support it. It was accused of promoting Enbrel for mild plaque psoriasis even though Enbrel is only approved by the FDA to treat chronic-moderate to severe plaque psoriasis.
"Amgen's false marketing denied consumers the ability to make educated decisions about their healthcare," said California Attorney General Kamala Harris. "This settlement will hold the company accountable for its deceptive marketing and prevent it from using misleading practices in the future."
The complaint also said Amgen overstated the length of Enbrel's efficacy in treating plaque psoriasis. By obtaining a compendium listing – typically, a non-profit reference book listing a drug's strengths, qualities, and ingredients – for Aranesp for anemia of cancer, Amgen unlawfully facilitated health care coverage and reimbursement for the drug, the participating attorneys general said.
"Companies marketing medicines to consumers have a responsibility to be accurate about uses, dosages and side effects," said Illinois Attorney General Lisa Madigan. "Mischaracterizing that information can prevent consumers from receiving the relief they need, or have more serious health consequences."
Marketing reforms
The settlement requires Amgen to reform its marketing and promotional practices. Under the terms, Amgen agrees not to make any written or oral claim that is false, misleading, or deceptive in promoting Enbrel or any drug in the same class as Aranesp.
Enbrel is prescribed for treatment of rheumatoid arthritis, psoriatic arthritis, or ankylosing spondylitis, and to prevent joint damage that can result from these illnesses. It's often used to treat plaque psoriasis in adults and polyarticular juvenile idiopathic arthritis in children who are at least two years old.
Aranesp is a protein that aids the body in producing red blood cells. It is often used to treat people with certain types of anemia, especially those who have suffered kidney failure.
The 49 entities will divide the $71 million settlement. They include Alabama, Alaska, Arizona, Arkansas, California Colorado, Connecticut, Delaware, Florida, Georgia, Hawaii, Idaho, Illinois, Indiana, Iowa, Kansas, Kentucky, Louisiana, Maine, Maryland, Massachusetts, Michigan, Minnesota, Missouri, Montana, Nebraska, Nevada, New Hampshire, New Jersey, New Mexico, New York, North Carolina, North Dakota, Ohio, Oklahoma, Oregon, Pennsylvania, Rhode Island, South Dakota, Tennessee, Texas, Utah, Vermont, Virginia, Washington, West Virginia, Wisconsin, Wyoming, and the District of Columbia.
---