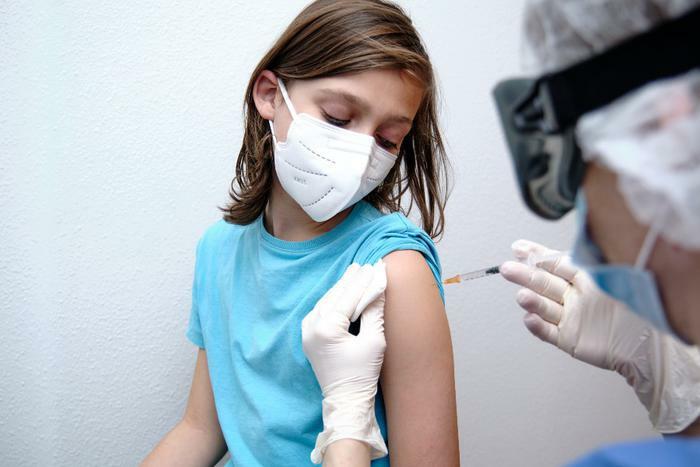 The U.S. Food and Drug Administration (FDA) is reportedly planning to expand the use of Pfizer's COVID-19 vaccine to adolescents as young as 12 by early next week, according to the New York Times and CNN.
Government officials are expected to make the announcement within a week, which would be less than a month after the company stated that its coronavirus shot has also been shown to be effective in people younger than 16. The vaccine is already approved for people aged 16 and older. 
Before the shot can be cleared for use in younger adolescents, the FDA will have to modify its emergency use authorization; the Centers for Disease Control and Prevention (CDC) will also need to sign off on the move. 
For the latter to happen, an advisory committee will convene to make its official recommendation about whether the vaccine is safe and effective to administer to children and teens in this age group. After that, the CDC director will need to issue a formal recommendation for use.
Vaccination before a new school year
Federal officials have said the whole process could wrap in a matter of days, paving the way for 12-15-year-olds to get vaccinated before the 2021-2022 school year begins. 
"What I'm hearing right now is support for the measure," said Dr. Shelly McDonald-Pinkett, chief medical officer of Howard University Hospital in Washington, D.C, told USA Today. "Parents want their children to be in school and they want them to be protected."
Pfizer and BioNTech, which worked together to develop the two-shot vaccine, announced results of a trial at the end of March that found the vaccine to be 100% effective and well-tolerated in adolescents. The companies said children had side effects similar to young adults, which included flu-like symptoms like pain, fever, chills, and fatigue. 
Moderna is also looking to expand the use of its COVID-19 vaccine. Results from its trial involving 12- to 17-year-olds are expected by the middle of this year.