---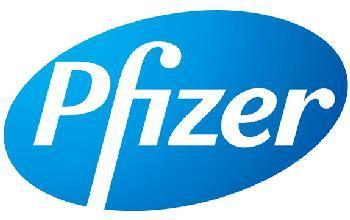 Thirty-three states have reached a settlement with Pfizer Inc. over claims the company fraudulently marketed Zyvox and Lyrica, drugs intended for treatment of severe infection and seizures, respectively.
State officials claimed Pfizer promoted Zyvox as a superior medication to vancomycin, an antibiotic used by physicians for decades, without scientific evidence to back up that claim and without disclosing critical safety information for patients.
The attorneys general also charged the company illegally promoted its seizure medication, Lyrica, for "off-label uses," or to treat conditions, including chronic pain and migraines, without approval from the U.S. Food and Drug Administration (FDA). Pfizer also allegedly offered incentives to its sales employees to promote Lyrica over another drug, Neurontin, and its generic equivalent, gabapentin, without scientific evidence to back it up.
Overstating claims
In its promotions, Pfizer is charged with broadening the indications of Lyrica and Zyvox , an antibacterial agent approved to treat certain types of infections. Lyrica had been approved by the FDA for the treatment of neuropathic pain associated with diabetic peripheral neuropathy (DPN), post-herpetic neuralgia (PHN) and for adjunctive therapy for adult patients with partial onset seizures. In 2007, the FDA approved Lyrica for the treatment of fibromyalgia.
"Pfizer put its business interests ahead of patients' health and safety," said Illinois Attorney General Lisa Madigan. "The settlement will put a stop to the company's potentially dangerous sales and marketing practices."
It will also put millions into state coffers. Under the settlement Illinois will receive $2.1 million.
"Patients could face serious risks when major pharmaceutical companies claim that a drug has health benefits that are unproven," said Maryland Attorney General Douglas Gansler. "This office will stay vigilant against the deceptive marketing of drugs that threatens the health and well-being of Marylanders.
Marketing practices
In addition to the financial settlement, the multi-state agreement also requires Pfizer to change how it markets and promotes Zyvox and Lyrica. The company must not make any false, misleading or deceptive claims when comparing the efficacy or safety of Zyvox to vancomycin or promote any Pfizer product for off-label uses.
It requires Pfizer to ban financial incentives for sales representatives based on improper marketing of Zyvox and Lyrica, and the company must promptly notify its sales force of any warning letter received from the FDA that affects sales representatives in their promotion of Pfizer products.
In addition to Illinois and Maryland, states party to the settlement include Alabama, Arizona, Arkansas, California, Colorado, Delaware, the District of Columbia, Florida, Hawaii, Idaho, Indiana, Kansas, Kentucky, Michigan, Montana, Nebraska, Nevada, New Jersey, New Mexico, North Carolina, Ohio, Pennsylvania, Rhode Island, South Carolina, South Dakota, Tennessee, Texas, Vermont, Washington, Virginia and Wisconsin.
---