---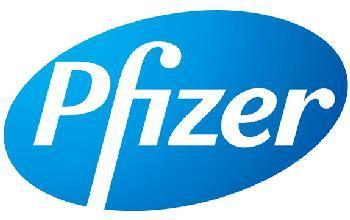 Have you noticed that every merger lately creates the largest company of its kind in the world? The latest is Pfizer's $150 billion merger with Allergan. It will not only create the biggest drug maker in the world but will also move a top American corporation out of the country.
The deal is what's usually referred to as reverse merger, one in which a smaller company supposedly takes over a larger one. In this case, Dublin-based Allergan is buying New York-based Pfizer, which is 11 times larger. It's also an "inversion," meaning that the company's legal address will move from New York to Dublin.
The reason is simple: the tax rate is much lower in Ireland, so the deal will save the new company billions of dollars in U.S. taxes each year. Pfizer has been paying an effective tax rate of about 25%, thought to be the largest of big pharmas, and CEO Ian Read has complained that the high tax rate puts his company at a competitive disadvantage.
The merger is expected to produce an effective tax rate below 20%. Allergan now pays around 15%. 
President Obama, among others, has complained about a rash of inversions, calling them "unpatriotic." The Treasury Department last week informed lawmakers that it would soon release new "guidance" on inversions, saying it would "reduce further the economic benefits of corporate inversions," the Wall Street Journal reported.
Congress not happy
Congress isn't happy about the wave of inversions either, but it hasn't done anything to ease the tax burden on corporations, or on individuals either for that matter. In this time of Thanksgiving, in fact, you might want to ask yourself: when's the last time a government entity thanked me for being a loyal taxpayer?
Critics of the merger will say that it will reduce innovation and drive up drug prices but Pfizer and Allergan executives say the opposite is the case. 
"The proposed combination of Pfizer and Allergan will create a leading global pharmaceutical company with the strength to research, discover and deliver more medicines and therapies to more people around the world," Read said in a prepared statement. "Through this combination, Pfizer will have greater financial flexibility that will facilitate our continued discovery and development of new innovative medicines for patients, direct return of capital to shareholders, and continued investment in the United States, while also enabling our pursuit of business development opportunities on a more competitive footing within our industry." 
---