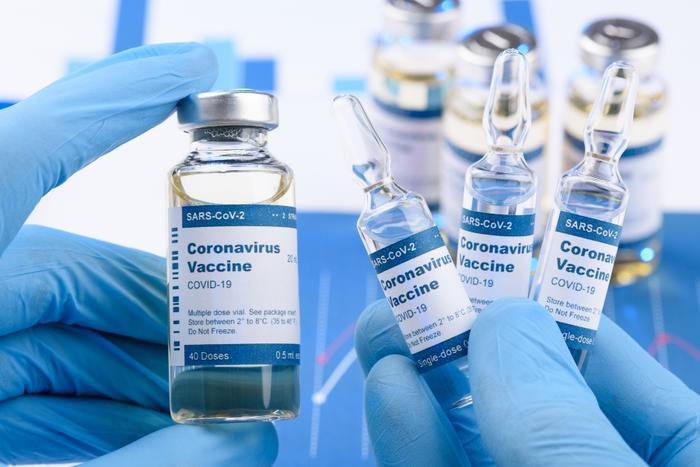 Drugmaker Pfizer reports that its coronavirus (COVID-19) vaccine candidate could be ready to apply for emergency use authorization (EUA) by the end of November, making it available to the public.
In an open letter Friday, Pfizer CEO Albert Bourla said he was commenting on a potential timeline for the company's vaccine because he wanted to eliminate confusion about what he called a complex process.
"To ensure public trust and clear up a great deal of confusion, I believe it is essential for the public to understand our estimated timelines," Bouria said.
The statement comes as cases of the virus have begun to increase and health experts have warned that a "second wave" of illnesses could occur during the fall and winter. The wave already appears to be hitting Europe, which has reported a sharp increase in cases.
Caveats
While Pfizer's news strikes a hopeful tone, it comes with a number of caveats. While it could seek permission to distribute the vaccine as soon as next month, everything would have to go right with its late stage human trials. The company would also have to provide safety data and prove that the treatment can produce positive efficacy.
Earlier this week, Johnson & Johnson paused the late stage trial for its vaccine candidate after one of the participants appeared to have an adverse reaction. Pfizer said the participant's illness is "being reviewed and evaluated." 
"Adverse events -- illnesses, accidents, etc. -- even those that are serious, are an expected part of any clinical study, especially large studies," the company said. 
Pfizer, which is working on a vaccine with another drug company, BioNTech SE, said it continues to believe in its candidate and expects to have the necessary data to win EUA from the U.S. Food and Drug Administration (FDA). Specifically, Pfizer said it believes it will have data showing the drug is safe by the third week of November.
Hesitancy by the public
Assuming the trial results show the vaccine is safe for humans and is effective in preventing the coronavirus, Pfizer said it would immediately file for EUA. Pfizer is also working on a report that would show how quickly the drug could be manufactured in large quantities and distributed to the public.
Several other pharmaceutical companies are currently working on a potential vaccine, but it's not clear how widely any vaccine would be used, at least initially. Researchers at Brigham Young University this week released a survey showing hesitancy on the part of the public to be first in line to get vaccinated.
Many of the participants in the survey said they wouldn't feel comfortable receiving a COVID-19 vaccine until more long-term testing has been completed. To help alleviate some of these concerns, the researchers are calling for clearer messaging to consumers about the full spectrum of the vaccine process.