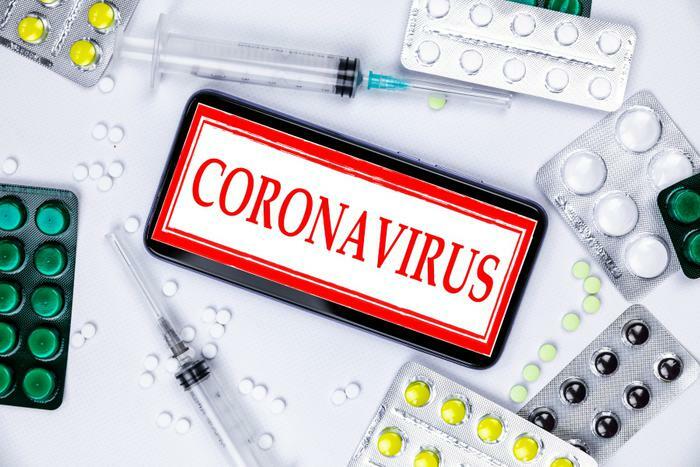 Pfizer, one of the pharmaceutical companies leading the way in vaccinations against the coronavirus, announced that it has begun an early-stage clinical trial to test its experimental oral antiviral drug for COVID-19.
The company's move forward comes after completing a Phase 1 U.S. study in healthy adults to evaluate the safety and tolerability of an oral antiviral therapeutic drug for SARS-CoV-2, the virus that causes COVID-19. 
The company calls the "clinical candidate" -- formally known as PF-07321332 -- a "potent protease inhibitor with potent antiviral activity against (COVID-19)." Protease inhibitors are antiviral drugs most often used for treating viral infections like human immunodeficiency virus (HIV) and hepatitis C virus (HCV).
"Tackling the COVID-19 pandemic requires both prevention via vaccine and targeted treatment for those who contract the virus," said Mikael Dolsten, Pfizer's Chief Scientific Officer and President of Worldwide Research, in a press release. "Given the way that SARS-CoV-2 is mutating and the continued global impact of COVID-19, it appears likely that it will be critical to have access to therapeutic options both now and beyond the pandemic."
Additional upsides to the drug
There's a great upside to the drug if it's proven successful. Pfizer says the drug has performed well against other coronaviruses, giving it added potential in addressing future coronavirus threats. The company also heralded the drug's potential novel treatment option for hospitalized patients.
"We have designed PF-07321332 as a potential oral therapy that could be prescribed at the first sign of infection, without requiring that patients are hospitalized or in critical care," Dolsten said. 
Pfizer is also testing an intravenous treatment in hospitalized clinical trial patients with COVID-19.