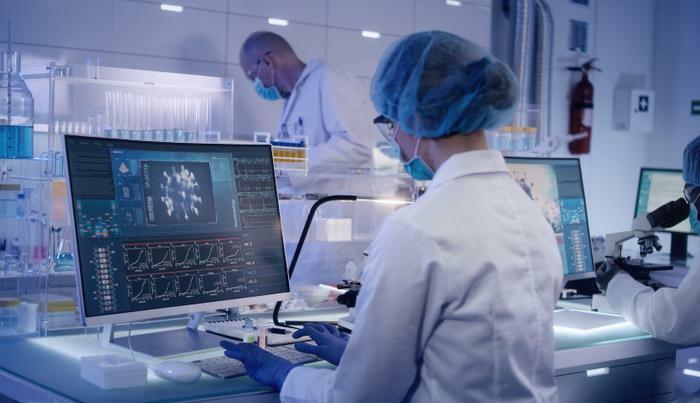 A COVID-19 variant that originated in Brazil and has now landed in five U.S. states can be neutralized by Pfizer's vaccine, according to a study published in the New England Journal of Medicine. 
Health officials recently warned that the Brazilian strain, known as the P.1 variant, is more contagious than the prevailing COVID-19 strain and has the ability to reinfect the previously sick. Experts have also suggested that P.1 may not be as responsive to vaccines. 
"The P.1 variant is particularly notable because of its ability to evade both vaccine-induced and natural immunity," said Dr. Amesh Adalja, a senior scholar with the Johns Hopkins Center for Health Security, in a report published earlier this month. 
However, in a study published Monday, researchers found that the neutralization of the P.1 strain was "roughly equivalent" to that of the original strain of the virus. 
The Pfizer vaccine was also found to be effective against the variant of the virus that originated in the U.K. The vaccine's effect on the South African variant was "robust but lower" compared to its effect on the original strain. 
Further analyses in areas where the variant is spreading are needed, the study authors said.
"Ultimately, conclusions about vaccine-mediated protection that are extrapolated from neutralization or T-cell data must be validated by real-world evidence collected in regions where the SARS-CoV-2 variants are circulating," the researchers said.