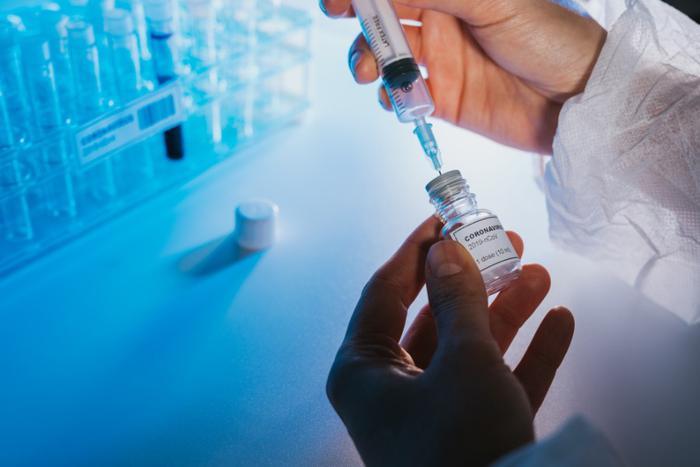 Pfizer CEO Albert Bourla said on NBC's "TODAY" that Americans who don't take a COVID-19 vaccine will become the "weak link that will allow this virus to replicate." Bourla's company is currently conducting late-stage clinical trials of a vaccine candidate. The executive said last week that Pfizer could have results from the trial as early as October.
Pfizer and other drugmakers are racing to develop a safe and effective COVID-19 vaccine, but research has indicated that many Americans aren't ready to jump at the chance to take a vaccine when one becomes available. According to a recent Gallup poll, 35 percent of the U.S. population wouldn't take the vaccine even if it was free, effective, and FDA-approved. 
Bourla said he understands people's concern about vaccines, but he maintained that Pfizer will develop its vaccine "using the highest ethical standards." He said his company will only request FDA authorization after data has shown that the vaccine is safe and effective. 
On Tuesday, Pfizer and other drugmakers signed a pledge confirming that they would "uphold the integrity of the scientific process" on the path toward developing the first COVID-19 vaccines. 
"We want it to be known that also in the current situation we are not willing to compromise safety and efficacy," said co-signatory Ugur Sahin, CEO of Pfizer's German partner BioNTech.
Fast-tracking vaccine authorization
The pledge came on the heels of a statement made by FDA Commissioner Dr. Stephen Hahn, who said recently that the agency would be willing to speed up the federal approval process in order to get the vaccine out as soon as possible. 
Hahn clarified that emergency use authorization isn't the same as FDA approval. However, he said he would be willing to issue the EUA if the benefits of releasing the vaccine as soon as possible outweighed the risks.
"We have a convergence of the COVID-19 pandemic with the political season, and we're just going to have to get through that and stick to our core principles," Hahn told the Financial Times. "This is going to be a science, medicine, data decision. This is not going to be a political decision."
Dr. Anthony Fauci, the nation's leading infectious disease expert, said last week that things are "right on target" as far as vaccine development. 
"I think you'll know by the end of this year, November, December, that we do have a safe and effective vaccine," he told MSNBC.