---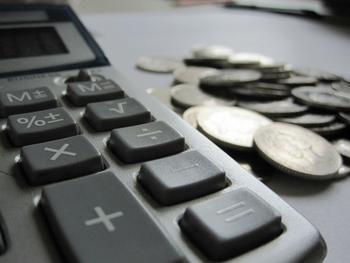 A report by the Pew Research Center has found that, despite reforms to the financial services industry, consumers are still getting hit with overdraft charges.
The report says these charges can occur on debit transactions, checks, and ATM withdrawals, with the consumer usually oblivious to the issue until a couple of days later. By then, he or she may have incurred a series of overdraft charges of up to $35 each.
"Further, the cost of overdraft programs is borne disproportionately by a small share of financially vulnerable consumers," the authors write. "According to research by the Consumer Financial Protection Bureau (CFPB), less than one-fifth of account-holders – those who incur three or more overdrafts per year – pay more than 90% of all overdraft fees."
Service charges have doubled
Despite changes in the law, which now require consumers to "opt-in" for banks' overdraft coverage programs, Pew researchers found service charges on deposit accounts, which include overdraft and NFS fees, have more than doubled while interest income has gone down over the last three decades.
Researchers also say most of the largest U.S. banks with consumer checking accounts charge as much as $35 each time an overdraft occurs.
"Many of the largest U.S. banks with consumer checking accounts fail the meet Pew's recommended Best Practices for overdraft programs," the authors write. "More than 40% of these banks process transactions from largest to smallest by dollar amount, which can reduce the account balance more quickly and result in overdrafts [rather] than other methods, such as posting transaction chronologically."
More regulatory oversight
Pew urged regulators to take another look at how banks administer overdraft fees, making sure they are completely transparent and designed for the occasional, accidental overdraft.
In an analysis of the current policies employed by 45 banks, Pew found that 42 of them, rather than declining a consumer's purchase, allows the consumer to "opt-in" to overdraft coverage, whereby the bank covers the purchase for which there are no funds, but charges a fee for that service.
All 45 of the banks in the study allow consumers to rack up at least $90 in fees each day. Many, the study found, allowed much higher daily fees.
The report concludes that these practices will persist unless regulators act, noting that it is clear that fees have become an ever-larger part of banks' revenue.
Consumers' best protection against overdraft fees is to refuse to "opt-in" to a bank's overdraft coverage. Consumers will still be hit with a fee when they write checks for more than is in their accounts, but debit purchases will be declined at the point of sale.
---