---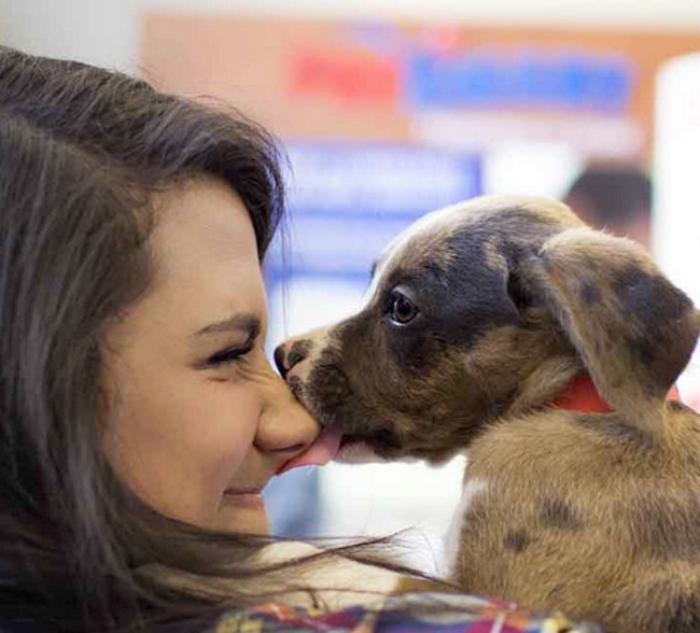 The insecurity and the devastation homelessness represents to a family is a crushing blow and the impact on a child can last for a lifetime. The loss of secure surroundings takes a toll on every family member, including pets. After all, you can't get into a homeless shelter with a pet.
The loss of a pet at such a time compounds the tragedy for children. The one thing that may have provided peace and unconditional love in a tenuous situation is taken from them through no fault of their own. With one in 50 American children homeless each year, according to the U.S. Department of Housing and Urban Development, that's a lot of unhappy kids.
Things are starting to change though, thanks in part to PetSmart Promise, a new program that works to keep homeless families and their pets together. It's part of the company's PetSmart Gives Back series of charitable programs.
The program got started after former PetSmart president Joe O'Leary want to an event sponsored by Family Promise, which provides services to homeless families.
Need to help
"He really felt a need to help after he went to this affair and decided to get PetSmart involved," said PetSmart vice president Andy Izquierdo. The program launched not long after in Phoenix, where a local Family Promise converted a two-bedroom apartment into housing for homeless dogs and cats.
PetSmart pays for all the supplies like dog bowls, leashes and food, and also gave the local chapter of Family Promise $35,000. Additional centers have since opened in Bozeman, Mont.; Fayetteville, N.C.; Montgomery, Ala.; Wasila, Alaska; Cincinnati; Akron and later this year Morristown, N.J.
Not all of Family Promise locations are able to house the pets so they have used PetSmart PetsHotel as a back-up. That's now happening in six states with 16 more cities being added in coming months, Izquierdo said.
"PetSmart is proud of the programs that they have stepped up to the plate to help provide solutions for," he said.
---