---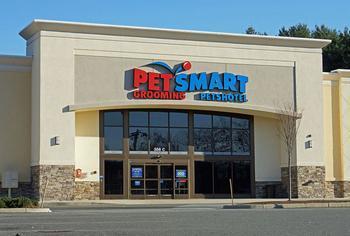 Universal Pictures' "The Secret Life of Pets," a comedy about the lives our pets lead when we're not home, is poised for big success at the box office this summer. And PetSmart is getting in on the hype.
On June 13, the pet product chain will begin airing two 30-second animated commercials that will tell the story of what happens when pets visit a PetSmart store without human supervision.
During the two-month long marketing campaign, the chain will also be the exclusive seller of "The Secret Life of Pets" products, which will include toys, pet apparel, custom packaging, and discounts on doggy day camp sessions.
The campaign is the result of a collaboration with Illumination Entertainment and Universal Pictures. And just like the upcoming film, it is an effort to speak to pet owners' desire to see their pets humanized.
Pets as people
Last year, Americans spent more than $60 billion on pets and pet products, according to the American Pet Products Association. That number is expected to be even higher this year.
Customers' willingness to spend more on their pets could be due to the growing trend of treating pets as people, experts say.
"The humanization of pets is a tremendous trend and much of what we do is based on that," Eran Cohen, chief customer experience officer at PetSmart, told Ad Age.
Indeed, more retailers are jumping in on the pets-as-children trend by embellishing grooming menus and expanding day care options. PetSmart's "Secret Life of Pets" deal will also be aligned with the trend.
"Our exclusive partnership with PetSmart is a critical component of our strategy to engage more directly with consumers whose pets are an enormous part of their families," said Jamie Stevens, executive vice president of global retail development for NBCUniversal Brand Development Group in a statement. "We are excited to collaborate with PetSmart to expand our reach and bring The Secret Life of Pets to life."
---