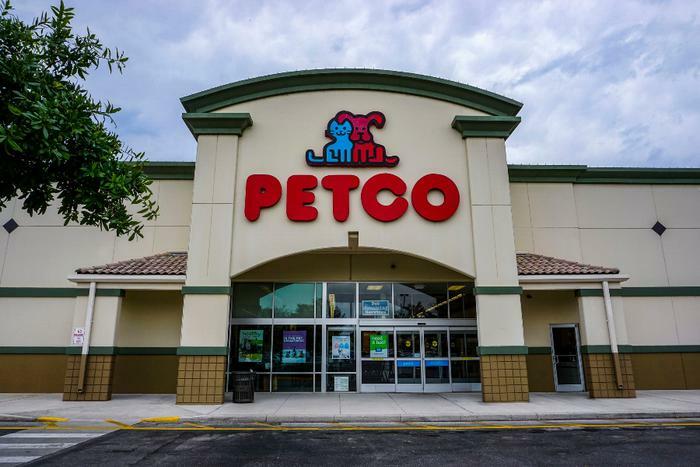 Petco, which rebranded itself as Petco Health and Wellness Company last October, has launched a new credit card that it says will support animal welfare.
Petco Pay, provided in partnership with Alliance Data Systems Corporation, includes the Petco Pay Mastercard, a co-branded credit card, and the Petco Pay Credit Card, a private label credit card. 
The cards feature many of the standard perks and rewards most cards offer, but they also include one benefit designed to appeal to animal lovers. With every purchase made using Petco Pay credit cards, Petco says it will make a donation to Petco Love, an independent nonprofit organization that supports pet health and welfare.
Petco has pledged to donate up to $1 million a year to the initiatives carried out by Petco Love, including a program that helps find lost pets. 
"Petco's mission is to improve the lives of pets and pet parents, and we're leading the way in the credit card space with Petco Pay," said Tariq Hassan, Petco's chief marketing officer. "This groundbreaking credit card program not only provides great benefits to cardmembers but also gives them the gratification of having a portion of every dollar they spend go toward helping animals in need."
Eight percent cash back on Petco purchases
The cards are being offered through Petco Pals Rewards, the retailer's membership rewards program. The credit cards' perks include 20% off the first Petco Pay purchase and 8% back at Petco. 
The company said the Petco Pay Mastercard offers additional earning opportunities like 2% back on grocery store purchases, 1% back wherever Mastercard is accepted, and a $25 Pals Reward for spending $500 outside of Petco within the first 90 days of approval. 
The Petco Pay Mastercard also features a contactless payment option. And to make the card stand out in your wallet, Petco said it will customize the cards with photos of the cardholder's favorite pet.