---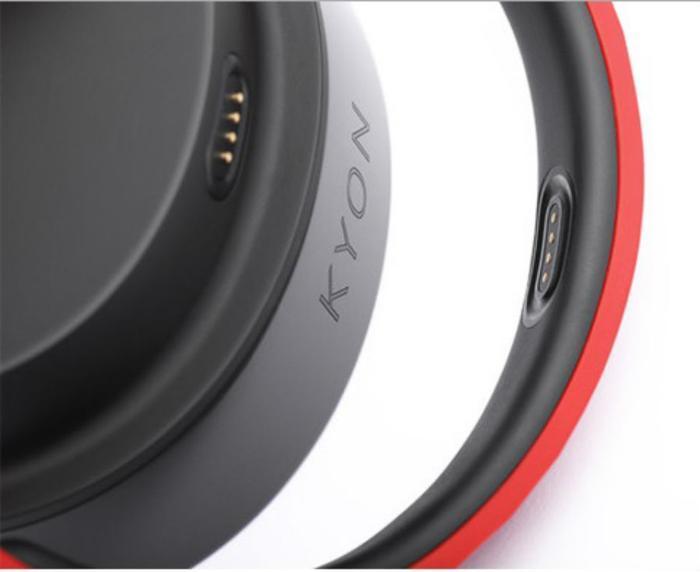 Wearable tech can help keep you fit and even measure your emotional well-being. Now, wearable tech is donning yet another hat -- it's stepping into the arena of pet health.
Most pet owners are guilty of talking to their pets, but unfortunately there's never been a way for them to talk back. With the Kyon Pet Tracker, your dog (or cat) can actually communicate with you.
The Fitbit-esque smart collar boasts an array of features that seek to help keep your dog safe and out of trouble. The embedded GPS tracker will let you know exactly where your dog is -- down to what floor of a building -- at all times. (A far cry from a "Lost Dog" flyer in the event that Fido has wandered off.)
You can also track your pup's health and safety thanks to the collar's onboard LED display. "I'm hot" and other messages will appear on the display (as well as your phone) to let you know what kind of attention your pet needs. You'll also be alerted if your pet has fallen into a pool or is at risk of drowning so you can swoop in and save them.
"The Kyon collar gives pets a voice," company co-founder Leon Yohai said in a press release. "Our product is unique and ensures beloved pets are healthy and happy, while also preserving owners' peace of mind."
Expected to be in wide release this summer, the Pet Tracker will retail for $249.99. A $4.99 monthly fee will also be required to cover cellular network costs. Kyon will launch a Kickstarter campaign soon to raise $70,000 to finish funding the device's production. A limited number of early backers will be able to purchase the smart collar for as low as $189.
---