---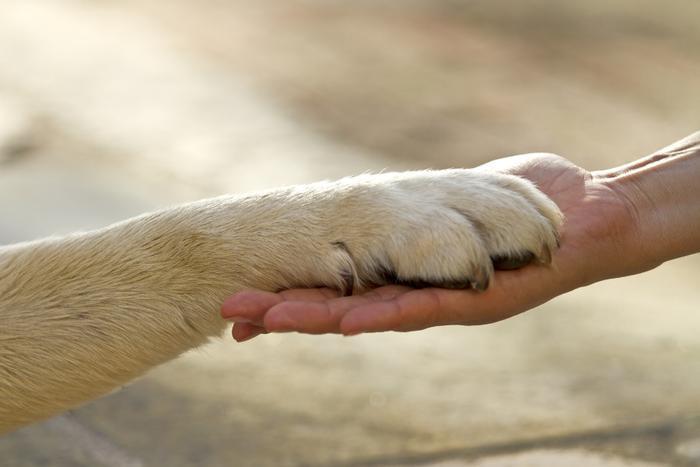 Take two pills, pet your dog and call me in the morning. What kind of prescription is that? It's not advice from Dr. Doolittle, but it could be advice from one of the top physicians in the country because Animal Assisted Therapy (AAT) seems to be getting the OK from the medical world.
A 2011 report from the U.S. Department of Health and Human Services, the Centers for Disease Control and Prevention (CDC) and the National Health Center for Health Statistics revealed that almost 60% of hospice care providers that provide complementary and alternative therapies offer pet therapy to patients. Animal therapy is the idea that animals can help humans cope with or recover from certain medical conditions.
Dr. Boris Levinson first introduced AAT back in the 1960's. He was treating a 9-year-old boy who was very difficult to reach but when Dr. Levinson let his dog Jingles in the room with him, the boy opened up.
With Jingles -- dubbed his "co-therapist" by Dr. Levinson -- he found he was able to gain the boy's trust, something that past therapists had failed to do.
Experts scoffed
In the early 60's the American Psychological Association was not overwhelmed with evidence that this therapy actually worked and scoffed at the idea.
A survey conducted by Levinson 10 years later found that of 319 psychologists, 16% used companion animals in their therapy sessions, indicating that people were warming to the idea of AAT.
It's not just dogs that are finding their way into therapy. An Ohio State University study earlier this year found that horses can be helpful in treating Alzheimer's patients.
The study tested people with dementia and found that horses seemed to elevate moods which correlated to fewer incidents of negative behavior.
Could AAT replace drug treatment? A 2009 study from Layola University in Chicago found that adults who used AAT -- in the form of canine therapy -- while recovering from total joint-replacement surgery required 50% less pain medication.
---