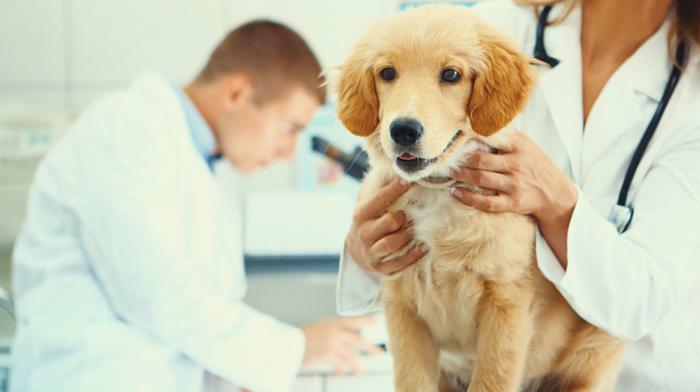 The cost of health care has skyrocketed in recent years, not only for people but also for their pets. According to Care Credit, the average first-year cost of veterinary care for a medium-size dog is $1,779, and the average cost of care for a cat is $1,174.
The Better Business Bureau (BBB) says pet insurance can cover unexpected veterinary bills and, in some cases, routine wellness expenses. However, policies vary greatly in price and coverage.
The BBB has published a guide to selecting a pet insurance policy. It suggests that consumers first investigate different policies and what they offer. For example, accident-only coverage offers reimbursement for accidental injuries only, such as ingesting a toxin or breaking a bone. Accident and illness coverage includes reimbursement for common illnesses like cancer or genetic conditions.
It could mean the difference in getting care
Kim, of Portland, Ore., has a policy with Healthy Paws Pet Insurance and, in her line of work, sees firsthand how important the right coverage can be.
"I am a veterinarian and see pets all the time that cannot receive care because of financial limitations," Kim wrote in a ConsumerAffairs review. "Even receiving a discount on services, I have been able to offer my pets care that I wouldn't be able to offer without insurance."
The BBB says it's important to decide on the right type of coverage. While accident-only coverage is generally the least expensive, it might not be right for an indoor dog that may live into "old age" and have a growing list of medical needs.
Regarding age, it will be more cost-effective to insure a pet when it is young and healthy. Waiting until problems develop will be more expensive. It may also be too late because the insurance company may decline to insure your pet because of pre-existing conditions.
How payments work
It's also important to understand how pet insurance payments work. Unlike human health care providers that usually bill an insurance company, most veterinarians will expect payment for services when they are rendered. The policyholder then files a claim with the insurance company and is reimbursed by the insurance company.
According to the BBB, waiting periods vary between insurers and can even vary depending on the type of treatment. For example, wellness visits can have a different waiting period than accident coverage within the same plan.
There may be ways to save money on a policy by receiving discounts, so it's important to ask. Some policies offer multi-pet discounts, discounts for spayed or neutered pets, or military discounts.