---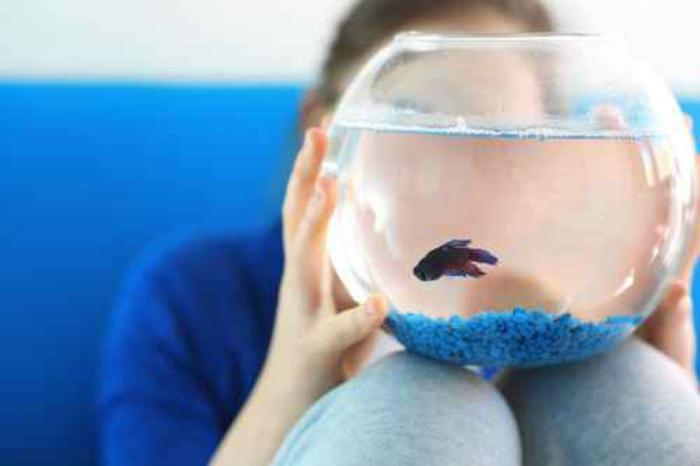 Diabetes can be a difficult disease to manage for anyone, but for teenagers it presents a whole new set of challenges. Luckily, researchers from UT Southwestern Medical Center have found a way to ensure that teens are taking care of themselves and managing the disease more optimally.
By having them associate their own medical care with daily pet fish care, scientists have seen significant improvements to their hemoglobin A1C levels.
"Teenagers are one of the most difficult patient populations to treat, mainly because of the many psychosocial factors associated with that stage of life," said Dr. Olga Gupta, who is an assistant professor at UT Southwestern. The challenge for researchers was finding a way to get teens to regularly monitor their blood glucose levels. This would ensure that they were self-sufficient and able to manage their disease.
In order to do this, researchers selected 28 adolescent participants who ranged from ages 10 to 17. All of them had Type 1 diabetes mellitus. All participants were provided with a fish, fish bowl, and instructions on how to care for the fish.
They were advised to feed their fish every morning and evening while also recording their own blood glucose levels. Participants were also asked to change a fourth of the water in the fish bowl once a week and review their blood glucose logs with a caregiver.
Improved glycemic levels
As a result, many participants became much more active at checking their blood glucose levels. Because they were monitored much more closely, participants were able to adjust to the numbers and improve their glycemic levels. Participants also became much more vocal about their disease.
"Throughout the entire experience we owned two fish that became a part of our family," explains Jeannette Claxton, the mother of one of the participants. "The first fish was named Bob, and Raymon would feed him, read to him, and even watch TV with him…He didn't even realize that he was talking about his diabetes more and taking his blood sugar more often…I would recommend this approach to other families because it creates ownership not just of the fish, but ownership of your diabetes."
After three months, progress was quite evident. The intervention group's A1C levels decreased 0.5 percent in comparison to their peers in the control group, who experienced a 0.8 percent increase in A1C levels. Parental involvement was very important to the process, but teens were much more responsive to it.
Researchers would like to continue this study by monitoring a group of adolescents for a longer period of time. They will be focusing on specific mechanisms that led to glycemic improvement, such as mood, routine, level of parental involvement and the type of pet that participants are given. 
---