---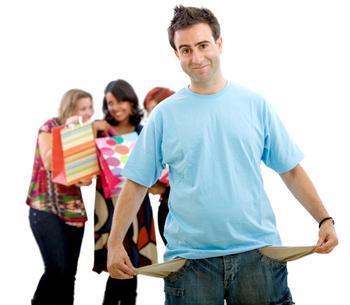 Personal income fell by a whopping $505.5 billion -- or 3.6% -- in January while personal consumption expenditures (PCE) inched up 0.2% or $18.2 billion
Figures released by the Commerce Department show private wage and salary disbursements decreased $44.8 billion in January, in contrast to an increase of $49.1 billion in December. The January level of private wages and salaries was reduced by $15.0 billion in January, after a boost of $30.0 billion in December, reflecting the impact of accelerated bonuses in anticipation of changes to individual income tax rates.
Payrolls of goods-producing industries decreased $3.3 billion in January, manufacturing payrolls were down $3.3 billion and services-producing industries' payrolls dropped $41.5 billion. Increases of $1.1 billion in government wage and salary disbursements and pay raises for military personnel of $1.9 billion failed to offset the declines.
Personal spending and saving
Personal outlays -- PCE, personal interest payments, and personal current transfer payments -- increased $22.0 billion in January, while PCE itself was up $18.2 billion.
Personal saving -- disposable personal income less personal outlays -- was $283.9 billion in January. The personal saving rate -- personal saving as a percentage of disposable personal income -- was 2.4 percent in January.
Weekly jobless claims
Separately, the Labor Department reports initial applications for state unemployment insurance fell by 22,000 in the holiday-shortened week ending February 23 -- to 344,000. The previous week's figure was revised downward by 2,000 -- to 366,000.
The 4-week moving average, which is less volatile and considered a more accurate gauge of the labor market, was 355,000, a decrease of 6,750 from the previous week's revised average of 361,750.
A year ago, initial claims totaled 373,000 while the 4-week moving average was 366,750.
---