---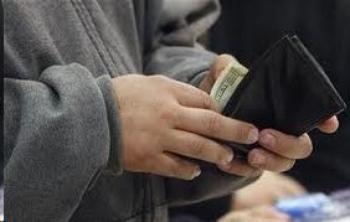 You made more last month -- and you spent more, too.
Figures released by the Bureau of Economic Analysis show personal income increased 2.6 percent in December. At the same time, personal consumption expenditures (PCE) increased $22.6 billion -- or 0.2 percent.
Personal income was boosted by accelerated and special dividend payments and by accelerated bonus payments and other irregular pay in private wages and salaries in anticipation of changes in individual income tax rates. Lump-sum Social Security benefit payments were also part of the mix.
Wages and salaries
Private wage and salary payments were up by $44.0 billion in December, compared with an increase of $61.4 billion in November. That works out to an annual rate of $30.0 billion for accelerated payments of bonuses or other types of irregular pay. This type of irregular payment is not accounted for in the primary monthly source data for wages and salaries.
Personal spending and savings
Personal outlays -- PCE, personal interest payments, and personal current transfer payments -- increased $21.0 billion in December, compared with an increase of $40.2 billion in November. PCE increased $22.6 billion, compared with an increase of $41.6 billion.
Personal saving was $805.2 billion in December, compared with $495.0 billion in November. The personal saving rate -- personal saving as a percentage of disposable personal income -- was 6.5 percent in December, compared with 4.1 percent in November.
Jobless claims
From the Labor Department comes word that first-time claims for unemployment benefits jumped 38,000 in the week ending January 26 -- to a seasonally adjusted total of 368,000.
The 4-week moving average, which is less volatile and considered a more accurate gauge of the labor market, increased just 250 from the previous week – to 352,000.
A year ago, initial claims totaled 381,000 while the 4-week moving average was 376,750.
---