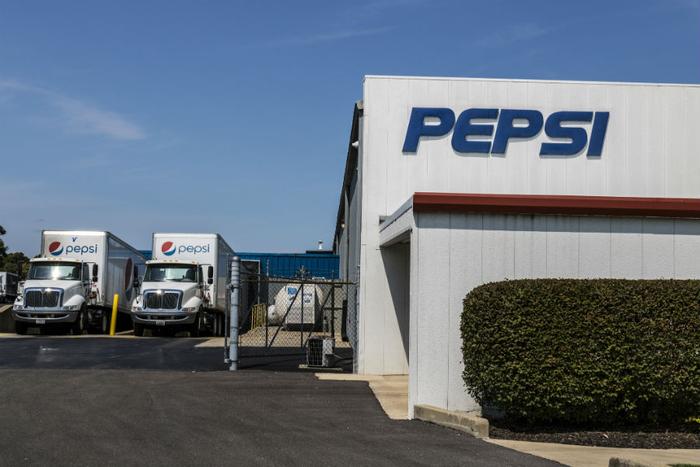 PepsiCo has announced a new goal to reduce its use of plastic packaging and increase its use of recycled plastic.
The food and beverage manufacturer said it aims to use 25 percent recycled content in its plastic packaging by 2025. The pledge comes at a time when businesses are under increasing pressure to curb the use of plastic, which often ends up in the world's oceans.
The company said it will collaborate with suppliers and partners and try to increase consumer education about curbing plastic pollution. It also said improved recycling infrastructure and regulatory reform are needed to achieve its goal.
Specifically, PepsiCo has a goal of using 33 percent recycled PET (polyethylene terephthalate) content in beverage bottles by 2025.
'Where plastics never become waste'
"PepsiCo's sustainable plastics vision is to build a PepsiCo where plastics need never become waste," said Dr. Mehmood Khan, PepsiCo's vice chairman and chief scientific officer. "We intend to achieve that vision by reducing, recycling and reusing, and reinventing our plastic packaging."
But to help reduce plastic pollution, Khan said improvements in global waste collection and investments in recycling infrastructure are needed.
As we reported in May, the recycling industry is going through some tough times. China, which has been a major importer of U.S. recyclables, has significantly reduced its purchases because it says there's always too much trash mixed in with the products to be recycled. Ongoing trade tensions aren't helping matters either.
With the collapse of the market for recyclable bottles and cans, jurisdictions have begun to charge consumers more to recycle. In some cases, The Wall Street Journal reports these recyclables end-up in a landfill anyway.
"Recycling as we know it isn't working," James Warner, chief executive of the Solid Waste Management Authority in Lancaster County, Pa., told The Journal back in May. "There's always been ups and downs in the market, but this is the biggest disruption that I can recall."
Banning plastic straws
The latest front in the corporate effort to curb plastic pollution is to not use it at all. Many restaurants have begun to phase out plastic straws in favor of paper ones, although straws make up a small part of plastic pollution. In a fast food restaurant that has banned plastic straws, consumers who order salads will still discard containers, utensils, and other packaging made of plastic.
PepsiCo, meanwhile, says it has already begun to rely more on recycled plastic. Earlier this month, it said it had signed a supply agreement with Loop Industries to incorporate Loop PET plastic, which is 100 percent recycled material, into its product packaging by mid-2020.