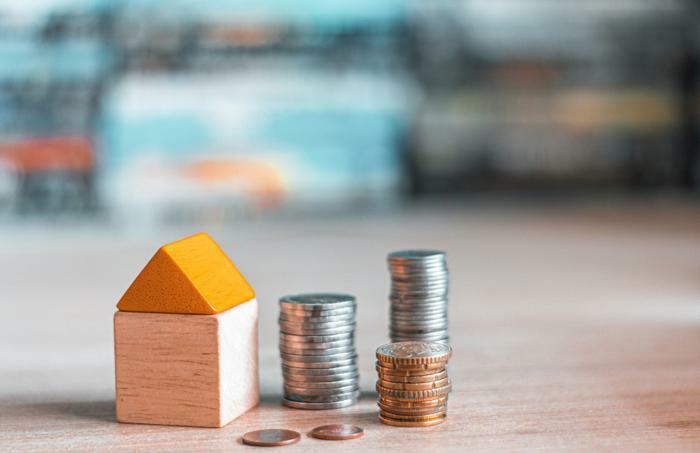 The average home price has risen sharply during the pandemic and is now at an all-time high. But a new report from real estate marketplace Zillow makes clear that not all home buyers are paying those soaring prices.
The Zillow survey focused on people who moved out of their area during 2020. It found, on average, that these consumers sold a home in an expensive area and purchased a home for less money -- or gained more space in a larger house -- when they moved to a more affordable market.
There was a significant increase in the number of people who were able to do that since nearly all employers closed offices and allowed employees to work remotely. The report found that people moving from one market to another gained an average of about 33 square feet of living space. That's about the size of a bathroom or walk-in closet.
"The ability to sell in a relatively expensive market and relocate somewhere more affordable -- either to save money or get more bang for their buck with a larger property -- was extremely attractive to movers," said Jeff Tucker, senior economist at Zillow. 
The great reshuffling
Realtors call it the "great reshuffling." Large cities like New York, Chicago, and Los Angeles saw more people moving out last year. Sunny and more affordable markets like Phoenix, Charlotte, and Austin saw more people moving in. 
As far as the real estate market goes, Tucker says the trend could contribute to a convergence in home prices that will cause prices to rise in their new home destinations.
What it will mean for the job market has not yet been determined. As employers begin to require employees to return to the office, someone now living in Austin probably won't go back to a job in Chicago.
Job openings are surging
It may not be a coincidence that the number of posted job listings hit a record high of 9.3 million in April, according to the Labor Department's Job Openings and Labor Turnover Survey (JOLTS). 
Analysts said the surge in job postings is the result of an economic upturn set in motion by the nation's recovery from the pandemic recession of last year. April's job postings beat a record set in March of 8.3 million and topped analysts' expectations of around 8.18 million. 
Companies may already be dealing with employees who have decided not to return to the office. And that trend may be just beginning. When Apple announced plans to require its workers to return to the office three days a week starting in September, it resulted in a complaint letter from employees. 
So the "great reshuffling" in real estate could lead to a similar reshuffling in employment. The San Francisco Chronicle reports that companies' return to work edicts could lead to a job exodus as people seek other jobs that can continue to be performed remotely.