---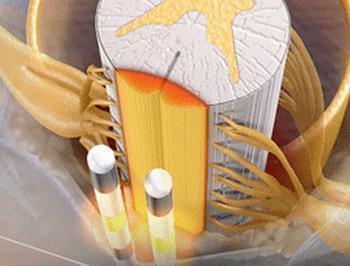 If you have chronic back or limb pain, you may be living with a spinal cord stimulator to help manage that pain. Until now, that meant you were not able to get Magnetic Resonance Imaging (MRI) screenings because doctors were afraid the implant would heat up or not work properly.
But Medtronic Inc. has developed what may be a solution -- a new implant called the RestoreSensor SureScan MRI neurostimulation system, newly approved by the FDA. Dr. Ali Rezai and Dr. Milind Deogaonkar, of The Ohio State University Wexner Medical Center implanted this device for the first time this week.
"The ability to safely perform MRI scans after spinal cord stimulator implant is an important advance and a major benefit for our patients," said Rezai.

According to statistics, there are 60 million MRIs given to patients each year in the U.S. and based on figures from the Centers for Disease Control and Prevention, the number of MRIs given between 1996 and 2007 has increased four times over.
Critics say the MRI is being used too often but Rezai says it's still necessary in many cases.
"MRI examinations are necessary and routinely performed diagnosis and clinical care. It's very likely that a patient with chronic pain, spinal disease, neurological and orthopedic disorders will require an MRI scan."
"These spinal cord stimulators can help patients who suffer from extreme back, leg and extremity pain, especially those patients who have failed all previous medications and other approaches to get improvements in their pain and quality of life and functioning."
Neuromuscular specialist Dr. John Kissel said sometimes a patient's level of pain is so high that medication doesn't work. And in these cases, it's best for patients to get a stimulator.
---