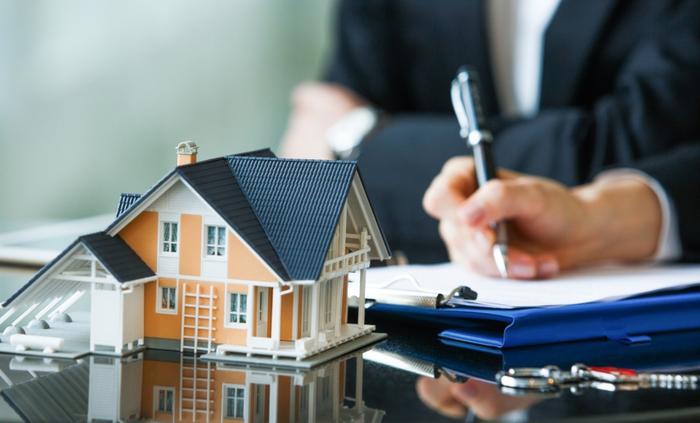 After a slow start, the spring homebuying season is gaining momentum -- and so are home prices.
The National Association of Realtors (NAR) reports pending home sales rose 3.8 percent in March from February. Pending home sales measure contracts that were signed but not yet closed.
At the same time, the S&P CoreLogic Case-Shiller Indices showed home prices increased year-over-year in February, but the rate of increase continues to slow down.
The spring homebuying season is off to a rather slow start and higher home prices may be one reason. Last week, NAR reported that sales of existing homes in March plunged 4.9 percent from the month before and were down 5.4 percent from March 2018.
Rising rates and prices
Sales have fallen sharply in the last two years as mortgage rates have risen and the prices of homes have continued to go up, making for higher monthly payments for buyers. The pending home sales report suggests that could be turning around.
"We are seeing a positive sentiment from consumers about home buying, as mortgage applications have been steadily increasing and mortgage rates are extremely favorable," said Lawrence Yun, NAR's chief economist.
The increase in pending home sales could lead to an increase in final home sales for April and May, as those signed contracts make their way toward closing.
Meanwhile, the prices buyers are paying for homes continue to rise. The Case-Shiller report showed a 4.0 percent year-over-year rise in home prices, However, that was down 4.2 percent from the previous month.
Where prices are rising the fastest
Home prices rose the most in Las Vegas, Phoenix, and Tampa out of 20 markets in the survey. Las Vegas led the way with a 9.7 percent year-over-year price increase, followed by Phoenix with a 6.7 percent increase and Tampa with a 5.4 percent increase.
While rising home prices can make things difficult for first-time buyers, David Blitzer, managing director and chairman of the Index Committee at S&P Dow Jones Indices, says the latest report contains an element of encouraging news.
"The pace of increases for home prices continues to slow," Blitzer said. "Homes began their climb in 2012 and accelerated until late 2013 when annual increases reached double digits. Subsequently, increases slowed until now when the National Index is up 4 percent in the last 12 months."
Competition for existing homes appears to be tapering off in some markets, while mortgage rates are down one-half to three-quarters of a percentage point since late 2018.