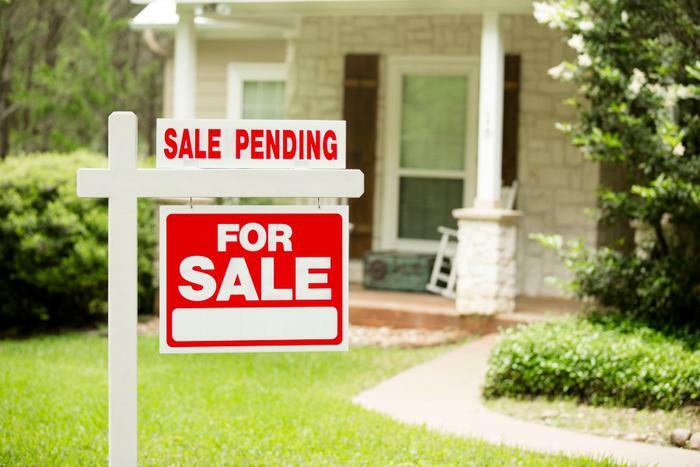 The housing market is showing no signs of slowing down into the end of the year, even as mortgage rates move higher. The National Association of Realtors (NAR) reports that pending home sales jumped 7.5% in October.
Pending sales are based on signed contracts that are expected to close within the next 60 days. Despite the sharp increase from September signings, pending sales were still 1.4% lower than October 2020, which set the bar for late-year transactions.
The NAR previously reported that completed transactions also rose in October when most economists expected the combination of rising mortgage rates and declining inventories to keep buyers shopping for holiday gifts instead of homes.
"Motivated by fast-rising rents and the anticipated increase in mortgage rates, consumers that are on strong financial footing are signing contracts to purchase a home sooner rather than later," said Lawrence Yun, NAR's chief economist. "This solid buying is a testament to demand still being relatively high, as it is occurring during a time when inventory is still markedly low."
Pending sales were the strongest in regions of the country where home prices are the most affordable. Sales were up 11.8% in the Midwest region and 8% higher in the South.
Mortgage rates are still low by historical standards but have risen over the last couple of months. In mid-September, a buyer with excellent credit secured an average 30-year-fixed-rate mortgage slightly below 3%. By the end of October, the average rate had risen to 3.22%.
First-time buyers face a big challenge
According to Yun, the biggest challenge in the current market hits first-time buyers especially hard. While there is a general shortage of homes for sale, the shortage is greatest in lower-priced, entry-level properties.
The total inventory of available homes at the end of October was about 1.25 million units. That's down 0.8% from September and 12.0% from October 2020. That poses a distinct challenge for buyers, who often have to compete with each other for available homes.
Another challenge is the rising price of homes. The NAR reported last week that the median existing-home price for all housing types in October was $353,900. That's 13% more than in October 2020.