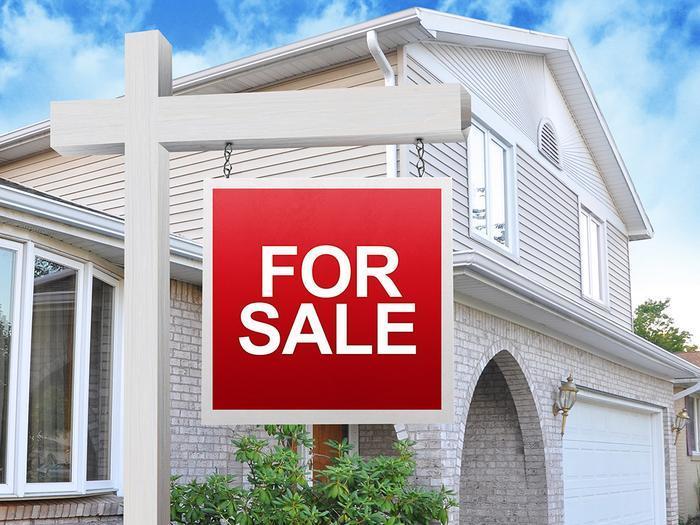 Pending homes sales, a measure of real estate contracts signed but not yet closed, rose in all four regions of the country in June, suggesting that the housing shortage is getting less severe.
The National Association of Realtors (NAR) reports that signed contracts rose a healthy 0.9 percent from May. Year-over-year, however, pending sales are still down 2.5 percent.
The industry has been well aware of the growing shortage of homes, as builders have cut back on construction and owners of existing homes have hesitated to sell -- in part because of the growing trend among baby boomers to age in place.
Easier to find a home
Lawrence Yun, NAR's chief economist, says an uptick in existing inventory helped lift contract signings in June.
"After two straight months of pending sales declines, home shoppers in a majority of markets had a little more success finding a home to buy last month," he said.
Yun believes homes should be selling at a higher rate, but says it's not enough that the economy is growing and hiring has remained steady. Rising home prices and mortgage rates have made the small inventory of homes even smaller for many would-be buyers, since more homes become unaffordable.
"Even with slightly more homeowners putting their home on the market, inventory is still subpar and not meeting demand," Yun said. "As a result, affordability constraints are pricing out some would-be buyers and keeping overall sales activity below last year's pace."
That said, Yun is hopeful that the worst of the supply crunch is over. In June, the inventory of existing homes for sale was slightly higher year-over-year for the first time since 2015.
Hot markets see inventory increases
The inventory increased in a number of metro areas where the scarcity of homes has sent both home prices and rents skyrocketing. Portland, Ore., increased its home listing by 24 percent, while inventory levels increased 19 percent in Seattle and 17 percent in Nashville. In San Jose, Calif., the most expensive housing market in the country, inventory levels increased 15 percent.
But nearly all housing experts agree that a significant increase in homebuilding will be required to fully alleviate the housing shortage. The Kansas City Federal Reserve Bank recently reported that home construction per household is at a 60-year low.
The National Association of Homebuilders projects only 900,000 new homes will be built in the U.S. this year, even though there is demand for 1.2 million or more. As a result, consumers shopping for a home will still need to be ready to act quickly.
"Home price growth remains swift and listings are still going under contract at a robust pace in most of the country, which indicates that even with rising inventory in many markets, demand still significantly outpaces what's available for sale," Yun said. "However, if this trend of increasing supply continues in the months ahead, prospective buyers will hopefully begin to see more choices and softer price growth."