---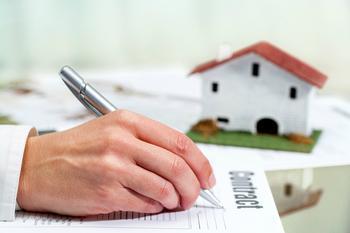 Pending home sales cooled in August following the first increase in three months during July.
The National Association of Realtors (NAR) reports its Pending Home Sales Index (PHSI), which is based on contract signings, fell 2.4% last month to 108.5, the second lowest reading of the year and down 0.2% from a year earlier.
Lower inventories faulted
Suffering supply levels have taken the wind out of the momentum the housing market experienced earlier this year.
"Contract activity slackened throughout the country in August except for in the Northeast, where higher inventory totals are giving home shoppers greater options and better success signing a contract," said NAR Chief Economist Lawrence Yun. "In most other areas, an increased number of prospective buyers appear to be either wavering at the steeper home prices pushed up by inventory shortages or disheartened by the competition for the miniscule number of affordable listings."
Yun adds there is growing evidence that without more new home construction, the current housing recovery could stall. Housing inventory has declined year-over-year for 15 straight months. Properties in August typically sold 11 days quicker than in August 2015 and -- after increasing 5.1% last month -- existing-home prices have risen year-over-year for 54 consecutive months.
"There will be an expected seasonal decline in new listings in coming months, which could accelerate price appreciation and make finding an affordable home even more of a struggle for would-be buyers," added Yun.
Following last month's decline, existing-home sales in 2016 are expected to be around 5.36 million -- a 2.1% increase from last year and the highest annual pace since 2006 . The national median existing-home price growth is forecast this year to rise around 4%.
Activity by region
The PHSI in the Northeast rose 1.3% in August to 98.1 and is now up 5.9% from a year ago.
In the Midwest, the index dipped 0.9% to 104.7 and is 1.7% lower than in August 2015.
Pending home sales in the South dropped 3.2% to a reading 119.8 for a year-over-year decline of 1.5%.
The index in the West plunged 5.3% to 102.8 and is now 0.6% lower than a year ago.
---