---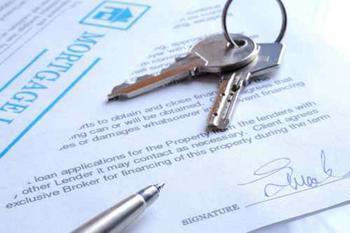 After three straight months of increases, pending home sales have suffered a decline.
The National Association of Realtors (NAR) reports its Pending Home Sales Index (PHSI), a forward-looking indicator based on contract signings, fell 3.7% in May to 110.8. While the index reading is still the third highest in the past year, it's down year-over-year (-0.2) for the first time since August 2014. I
"With demand holding firm this spring and homes selling even faster than a year ago1, the notable increase in closings in recent months took a dent out of what was available for sale in May and ultimately dragged down contract activity," said NAR Chief Economist Lawrence Yun. "Realtors are acknowledging with increasing frequency lately that buyers continue to be frustrated by the tense competition and lack of affordable homes for sale in their market."
Yun said that despite mortgage rates hovering around three-year lows for most of the year, scant supply and swiftly rising home prices -- which surpassed their all-time high last month -- are creating an availability and affordability crunch that's preventing what should be a more robust pace of sales.
"Total housing inventory at the end of each month has remarkably decreased year-over-year now for an entire year3," adds Yun. "There are simply not enough homes coming onto the market to catch up with demand and to keep prices more in line with inflation and wage growth."
Regional Breakdown
The PHSI in the Northeast dropped 5.3% to 93.0, and is now unchanged from a year ago.
In the Midwest the index slipped 4.2% to 108.0, and it is now 1.8% below May 2015.
Pending home sales in the South dipped 3.1% to an index reading of 126.6, but that is still up 0.6% from last May.
The index in the West was down 3.4% to 102.6, and is now 0.1% below a year ago.
What lies ahead?
Regarding the second half of the year, Yun says the fallout from the U.K.'s decision to leave the European Union breeds both immediate opportunity as well as potential headwinds for the U.S. housing market.
"In the short term, volatility in the financial markets could very likely lead to even lower mortgage rates and increased demand from foreign buyers looking for a safer place to invest their cash," he said. "On the other hand, any prolonged market angst and further economic uncertainty overseas could negatively impact our economy and end up tempering the overall appetite for homebuying."
Despite last month's decline in contract signings, existing-home sales are still expected to be around 5.44 million this year -- a 3.7% surge from 2015.
After accelerating to 6.8% a year ago, national median existing-home price growth is forecast to moderate to between 4 and 5%.
---