---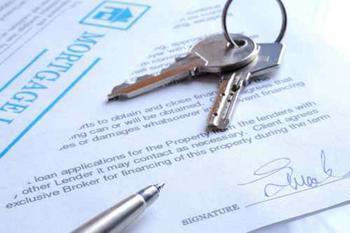 A sizable jump in the West helped send pending home sales to their second highest reading in over a decade.
The National Association of Realtors (NAR) reports its Pending Home Sales Index, (PHSI), which is based on contract signings, rose 1.3% in July to 111.3 and is now 1.4% higher than it was a year earlier.
"Amidst tight inventory conditions that have lingered the entire summer, contract activity last month was able to pick up at least modestly in a majority of areas," said NAR Chief Economist Lawrence Yun. "More home shoppers having success is good news for the housing market heading into the fall, but buyers still have few choices and little time before deciding to make an offer on a home available for sale. There's little doubt there'd be more sales activity right now if there were more affordable listings on the market."
Yun notes that the PHSU in the West was the highest in over three years -- largely because of stronger labor market conditions. "If homebuilding increases in the region to tame price growth and alleviate the ongoing affordability concerns," he added, "the healthy rate of job gains should support more sales."
Existing-home sales this year are forecast to be around 5.38 million -- up 2.8% from 2015 and the highest annual pace since 2006. After accelerating to 6.8% a year ago, national median existing-home price growth is forecast to slightly moderate to around 4%.
Sales by region
The PHSI in the West shot up 7.3% to 108.7, and now shows a year-over-year gain of 6.2%.
The index in the Northeast moved up 0.8% to 96.8 in July, and is up 1.1% from a year ago.
Pending home sales in the South inched up 0.8% for an index reading of 123.9 in July and are 0.4% above the same month last year.
In the Midwest, the only region to lose ground, sales fell 2.9% to 105.8, and are down 1.1% from July 2015.
---