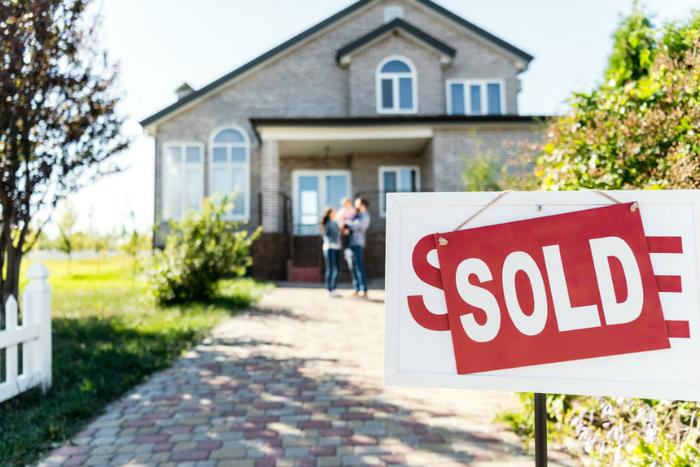 At a time when the economy is flashing recession signals, the housing market appears to be getting back on track.
The National Association of Realtors (NAR) reports that pending home sales rose a robust 1.1 percent in May. Pending home sales provide a leading indicator, reflecting contracts signed but not yet closed. They suggest July's home sales figures will be higher than in recent months.
Contracts increased in three of the four regions of the country, with only the west showing a slight decline in May contracts. Lawrence Yun, NAR's chief economist, says falling mortgage rates spurred the May increase.
"Rates of 4 percent and, in some cases even lower, create extremely attractive conditions for consumers," Yun said. "Buyers, for good reason, are anxious to purchase and lock in at these rates."
Growing confidence
Yun said the strong pending sales number for May is in line with other data, which suggests that consumers are more confident about buying a home. That confidence had been shaken in recent months because mortgage rates have risen, along with home prices.
Yun said there's no guarantee rates will fall further, but he noted that the market isn't dependent on that happening. He says a hot job market and a rise in inventory will pull more would-be buyers off the sidelines in the months ahead.
Low inventory -- the lack of available homes -- has been a huge headwind for the housing market since 2016. But inventory levels in most regions of the country have been on the rise so far in 2019.
More home-building needed
"Home builders have not ramped up construction to the extent that is needed," Yun said. "Homes are selling swiftly, and more construction will help keep home prices manageable and thereby allow more middle-class families to attain ownership opportunities."
The hottest housing markets in the nation have cooled a bit in recent months while in May, activity shifted to some often-overlooked metros. According to realtor.com the hottests U.S. housing markets in May were Rochester, N.Y., Fort Wayne, Ind., Lafayette-West Lafayette, Ind., Boston-Cambridge-Newton, Mass., and Midland, Texas.