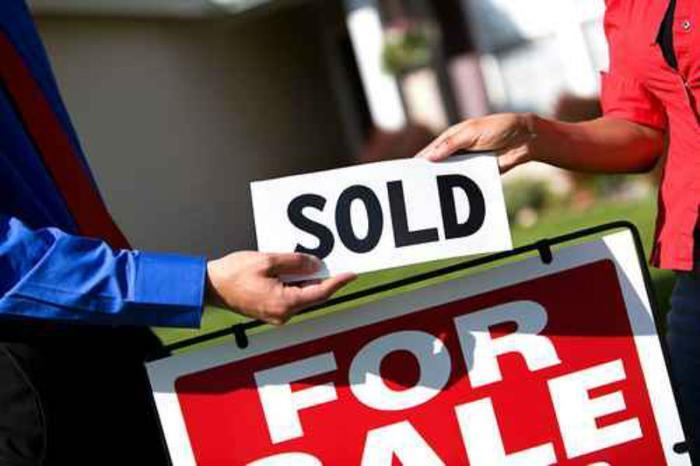 The housing market remains red hot as the coronavirus (COVID-19) pandemic has done nothing to slow sales.
Pending home sales, which measure sales contracts that were signed, rose a record 8.8 percent over July's sales, according to the National Association of Realtors (NAR). Sales were up more than 24 percent from August 2019, accelerating a trend that began in June.
Lawrence Yun, NAR's chief economist, says several factors are encouraging buyers -- in particular mortgage rates hovering around 3 percent.
"Additionally, the Fed intends to hold short-term fed funds rates near 0 percent for the foreseeable future, which should in the absence of inflationary pressure keep mortgage rates low, and that will undoubtedly aid homebuyers continuing to enter the marketplace," Yun said.
'Pleasantly surprised'
Yun also said he expected the housing market to remain stable during the pandemic but has been "pleasantly surprised" to see housing bounce back the way it has.
All four regions of the country saw a strong increase in sales contracts. The West saw the biggest increase in sales from July, with contracts rising 13.1 percent. Sales were up 8.6 percent in both the South and Midwest.
On an annual basis, sales contracts were up 26 percent over August 2019 in the Northeast and were up double digits in the other three regions. Contracts signed in August can be expected to close in September in October, though some deals are likely to fall through.
Yun says these robust sales figures are probably not sustainable without an increase in the number of available homes for sale. He points out that pending home sales are outperforming many pre-pandemic averages, but he says that without matching supply, the recovery can't last.
Mortgage applications fell last week
We may have seen the first signs of that this week, when the Mortgage Bankers Association (MBA) reported that mortgage applications declined last week by 4.8 percent from the previous week. 
A significant part of the decline was for refinanced mortgages, but MBA said mortgage applications to purchase homes were also lower. Still, compared to the same week in 2019, applications were up more than 20 percent.
Joel Kan, MBA's associate vice president of Economic and Industry Forecasting, isn't ready to draw conclusions about the housing market, suggesting factors other than demand could be responsible for the fall off.
"Many lenders are still operating at full capacity and working through operational challenges, ultimately limiting the number of applications they are able to accept," he said.
Interest rates, meanwhile, are only getting lower. The average contract interest rate for 30-year fixed-rate mortgages with conforming loan balances fell to 3.05 percent last week from 3.10 the previous week.