---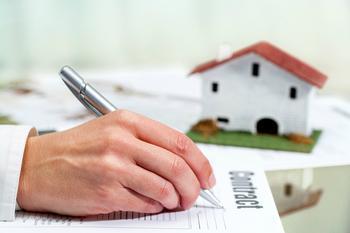 Pending home sales advanced in April for the third time in as many months and are now at their highest level since February 2006.
The National Association of Realtors (NAR) reports its Pending Home Sales Index (PHSI), which is based on contract signings, jumped 5.1% last month and is 4.6% higher than it was in April 2015. The PHSI has now increased year-over-year for 20 consecutive months.
"The ability to sign a contract on a home is slightly exceeding expectations this spring even with the affordability stresses and inventory squeezes affecting buyers in a number of markets," said NAR Chief Economist Lawrence Yun. "The building momentum from the over 14 million jobs created since 2010 and the prospect of facing higher rents and mortgage rates down the road appear to be bringing more interested buyers into the market."
Regarding mortgage rates, which have been below 4% in 16 of the past 17 months, Yun says it remains to be seen how long they will stay this low. For now, he foresees rates continuing to hover around 4% in coming months, but inflation could potentially surprise the market and cause rates to increase suddenly.
Even if rates rise soon, added Yun, "sales have legs for further expansion this summer if housing supply increases enough to give buyers an adequate number of affordable choices during their search."
Regional breakdown
Gains in the South and West helped fuel the advance.
The PHSI in the West soared 11.4% in April to 106.2, and is now 2.8% above a year ago.
Pending home sales in the South jumped 6.8% to an index of 133.9 and is up 5.1% from April 2015.
The index in the Northeast climbed 1.2% to 98.2, and is now up 10.1% year-over-year.
In the Midwest the index dipped 0.6% to 112.9, but is still 2.0% higher than it was at the same time last year.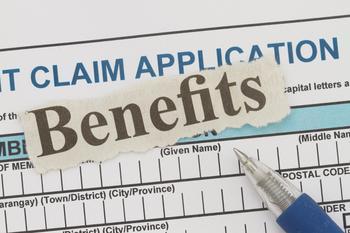 Jobless claims
From the government this morning, we have word of another sizable decline in the number of people filing first-time applications for state unemployment benefits.
The Department of Labor (DOL) reports initial jobless claims fell by 10,000 from the previous week's unrevised level to a seasonally 268,000 in the week ending May 21. This marks 64 consecutive weeks of initial claims below 300,000, the longest streak since 1973.
The four-week moving average, which lacks the weekly tally's volatility and is seen as a more accurate gauge of the labor market, was up 2,750 to 278,500.
The full report is available on the DOL website.
---