---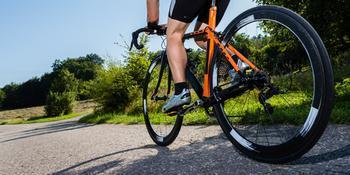 Riding your bike is becoming more hazardous.
Figures released by National Highway Traffic Safety Administration (NHTSA) show that 677 "pedalcyclists," as NHTSA insists on calling them, were killed in 2011 -- 9% more than the 623 killed in 2010. Another 48,000 were injured in motor vehicle traffic crashes.
Pedalcyclist deaths accounted for 2% of all motor vehicle traffic fatalities. In addition pedacyclists account for 2% of the people injured in traffic crashes during that year.
Pedacyclists include bicyclists and other cyclists, including riders of two-wheel non-motorized vehicles, tricycles, and unicycles powered solely by pedals.
Where, when and who
Most 2011 pedalcyclist fatalities occurred in urban areas (69%) and at non-intersections (59%) between the hours of 4 p.m. and 7:59 p.m. The second highest number of fatalities, 142 (21%), occurred between the hours of 8 p.m. and 11:59 p.m. The fewest fatalities took place between midnight and 3:59 a.m.
The average age of pedalcyclists killed in traffic crashes was 43, continuing the steady increase during the past 10 years in the average age of pedalcyclists killed and injured. Pedalcyclists ages 45–54 had the highest fatality rate (3.51) based on population, while the highest injury rate (380) occurred in the 16–20 age group.
Those 16 and younger accounted for 10% of all pedalcyclists killed and 19% of all those injured in traffic crashes in 2011, compared with 23% of those killed and 39% of those injured in 2002.
The vast majority of pedalcyclists killed or injured in 2011 were males (85% and 78%, respectively). The highest number of male fatalities was between the ages of 45–54 (130), and the most males injured were between 16–20 (6,000).
The pedalcyclist fatality rate per capita was almost six times higher for males than for females, and the injury rate per capita was almost four times higher for males
Alcohol a factor
More than a quarter (28%) of the pedalcyclists killed in 2011 had a blood alcohol concentration (BAC) of .01 grams per deciliter (g/dL) or higher, and slightly fewer (23%) had a BAC of .08 g/dL or higher. Alcohol-involvement -- either for the driver of a motor vehicle or the pedalcyclist -- was reported in more than 37% of the traffic crashes that resulted in pedalcyclist fatalities in 2011.
In 31% of the crashes, either the driver or the pedalcyclist was reported to have a BAC of .08 g/dL or higher. Lower alcohol levels (BAC .01 to .07 g/dL) were reported in 6% of the crashes
State stats
Among all states, fatalities in motor vehicle traffic crashes in 2011 ranged from 3,016 (highest) to 27 (lowest) depending on the size and population of the State. Fatalities were highest in Florida (125), followed by California (114), and New York (57). There were no pedalcyclist fatalities in Delaware, Idaho, Maine, Rhode Island, Vermont and West Virginia.
The proportion of pedalcyclist fatalities among total fatalities in states ranged from a high of 5.2% (Florida) to a low of 0.1% (Missouri and Oklahoma). The highest fatality rate per million population was in Florida (6.56) followed by Oregon (3.87).
---