---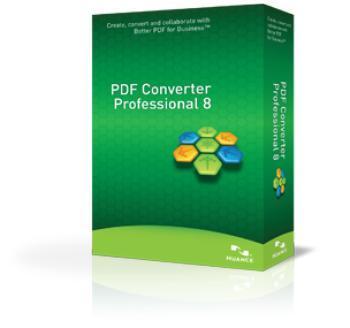 Nuance is an interesting company that specializes in programs that move data from one platform to another. Their PaperPort and PDF Converter programs translate printed documents into digital and PDF formats, while their fast-growing Dragon translates speech into text.
While much of their software is written for large enterprise users, there are also consumer versions that are sold directly to consumers or, quite often, bundled into packages provided with scanners and other hardware.
PDF Converter Professional 8, for example, is offered for $99 but a scaled-down version is often included free with new printers and scanners. Likewise, Dragon is offered in a professional, enterprise version but also sold individually for consumers who want to dictate their thoughts rather than typing. A version for cars, called Dragon Drive, and will soon be included as an option in new cars.
Not always so lucky
All of this sounds pretty good and, in fact, we have used PDF Converter Professional at ConsumerAffairs for years with no problems. The latest version is running on my Windows 8 computer, and is routinely used to scan large and small documents into PDF format using a Brother MFC-8860 printer/scanner.
Not everyone is so lucky, though. And some consumers tell us they get scant help from Nuance when problems arise, although the company assures us there is a solution.
"PDF Professional 7 - It's a great product with fatal flaw: any change to my computer configuration, including plugging in a USB device like a thumb drive or camera, sets off the activation program and after a certain number of activations, the program tells me that I have installed the software on too many computers," said Ed of Oakland, Calif., in a recent complaint. "It is installed on one computer, and I'm not talking about changing motherboards here; any USB device triggers this. Support? There isn't any. I've actually bought this program twice and just had my second one run out of activations."
We initially thought Ed must be mistaken, since our computer is routinely reconfigured, ripped apart and generally upended as we test various products and try to duplicate problems consumers complain about.
But then we found this from Brian of Evansville, Ind.: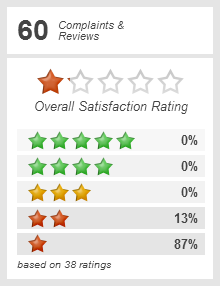 "I noticed a disturbing trend with all my Nuance software. Each package would launch and work well the day (and week) of installation. The next time I launched the software I would receive an message that I need to activate the software. I presumed the activation did not complete for some reason and I did as instructed. One day, several months later, I attempted to launch OmniPage and I received an error message stating my software had been activated on too many computers," Brian said.
"I did some research online and found the answer from one frustrated user. He learned that Nuance takes a snapshot of your PC at the time of install. This snapshot is stored on their servers and each time you start their program it sends your current system footprint to the server to see if they match. ... If you update your BIOS, add ram, add a HD, plug in any USB thumb drive or any USB device for that matter, download patches for Windows, Office, or any Nuance product, or you add new software to your system, you have changed your digital footprint and the system prompts you to activate the software."
Newer version available
We asked Nuance about this and the company says the problem has been solved.
"The situations described were accurate relative to our activation methods prior to the most recent versions of our software," said Jeffrey J. Segarra, Senior Director, Imaging Product Management. "For customers with older software versions, Customer Support is setup to quickly address this issue and get customers back up and running. They can be reached at 800-654-1187."
Segarra said new customers should not experience the problem: "Current versions of our software no longer use the activation method causing these situations. To completely eliminate the issues described, we encourage all customers to upgrade their software."
The updates should solve the problem and perhaps keep consumers from going down another path that might prove just as frustrating. Brian, for example, added a final parting note to his complaint: "I am looking for open source replacements for all Nuance products. I hope I can find them for the Window OS. I may need to move to some flavor of Linux and I am willing to make the move if there are open source product out there that work."
We wish him well but be forewarned: many of the most popular Linux distros, like Mint and Ubuntu, are abysmal at out-of-the-box scanner support. You can spend hours tweaking drivers and settings only to have everything wiped out by the next OS update. There are some adequate Linux open source scanner-to-PDF programs but they're not much good if you can't get your scanner to work.
Installing the latest version of Nuance's software sounds like a much simpler fix.
---