---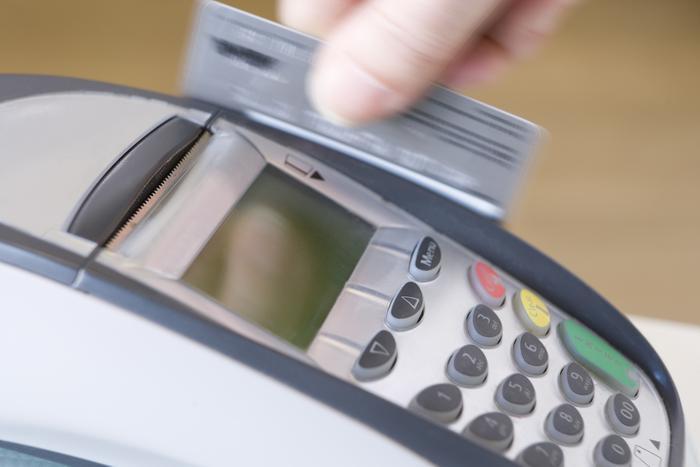 Midwestern grocery shoppers take note: due to an apparent glitch in the payment-card systems at Jewel-Osco supermarkets, various customers have reported debit-card overcharges of up to hundreds of dollars apiece. However, the problem does appear to stem from an "honest" glitch, as opposed to a data-theft hacking like the one that Jewel-Osco and other supermarket chains suffered from last summer.
Jewel-Osco statement
According to the Chicago Tribune, a Jewel-Osco spokeswoman confirmed yesterday that this overcharge problem affected "some" customers, without offering any specific numbers.
Today, spokeswoman Mary Frances Bragiel announced on Jewel-Osco's corporate blog that "Late last week, our third party payment processor notified us that there was a payment system outage which resulted in some customers debit and credit cards inadvertently being charged twice or more for one transaction. We deeply regret any issues that customers may have experienced as a result of this. We are investigating this issue with our payment processor. They are working to reverse all duplicate transactions and they expect that work to be complete in the next 2-3 days. Some banks may take longer to credit individual accounts. Customers who have specific concerns are welcome to contact our Customer Service Center at 877-932-7948."
Multiple charges
Debra Studzinski, who lives in the Chicago suburb of Tinley Park, told the Tribune that last Friday, when she tried using her card to pay for $306.45 worth of groceries at a Jewel-Osco store, the transaction initially wouldn't go through. The cashier recommended she swipe her card again. Studzinski made six attempts before the manager came over and suggested she try making three smaller payments: one for $106.45 and two at $100 each.
Studzinski later recalled, "I said, 'I don't want to be charged more times than I should for my purchase,' and the manager assured me that would not happen." The Tribune said that Studzinski's bank statements show two payments on Friday: the original $306.45 charge, plus one for $100. On Sunday, the three smaller payments apparently went through as Studzinski's account was debited three times: once for $106.45 and twice for $100.
If you have shopped at Jewel-Osco and paid with a debit card since Friday, make sure you check your account balance for any unauthorized double charges.
---