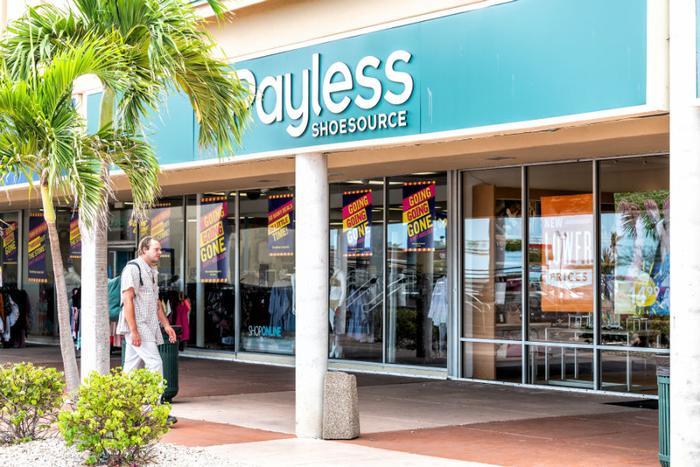 Payless ShoeSource is reportedly planning to close all of its U.S. stores after filing for bankruptcy for the second time.
The retailer had filed for bankruptcy once before, in April of 2017. Although Payless was able to halve its debt, its efforts to find a buyer in the wake of the filing have so far proved unsuccessful. The company is set to close all of its 2,300 stores in North America after it files for bankruptcy later this month.
An unnamed source told Reuters that there's still a "small chance" the retailer could find a buyer after it files for bankruptcy. But "in the meantime, the company is preparing to run going-out-of-business sales at its shops in the next week," the source said.
String of retail bankruptcies
Payless will join other brick-and-mortar retailers that have been forced to fold in recent years under the weight of debt.
Toys "R" Us, Sears, Gymboree, Things Remembered, and other once-popular retailers have all been forced to close their doors as a result of declining sales and changing consumer preferences.
With the trend showing no sign of stopping, some retailers have changed their business plan in an attempt to stimulate growth.
Sears chairman and former CEO Eddie Lampert, who ended up purchasing the struggling company through his hedge fund, said recently that future Sears and Kmart stores will be smaller than they were in the past.
J.C. Penney has said that it will stop selling appliances as part of a larger home department reorganization, and Toys "R" Us announced recently that it's operating under a new name.
Changing retail market
Although the retail apocalypse has been primarily consumer driven, research conducted last November suggested that consumers aren't ready to replace brick-and-mortar stores with online commerce.
University of Arizona researcher Sabrina Helm found that most consumers would be concerned about the social implications of abandoning physical stores.
"The majority said this would be terrible," said Helm. "There's a sense that brick-and-mortar stores are part of the social fabric of our society. If they disappear, many are concerned about the economy and what this will do for jobs and revenue for communities."
Helm noted that consumers and retailers will each play an important role in determining how the retail landscape will look going forward.
"[Consumers] have more impact on how companies make decisions than they've ever had, and consumers also perceive themselves to have that power," she said. "It's up to retailers to increase consumer preference again for brick-and-mortar shopping and keeping people in the store starts with the basics."