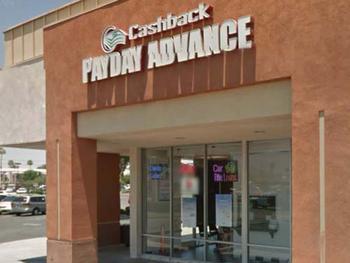 A common complaint by the payday loan industry, whenever government regulators begin to talk about reform, is that it is serving a community no one else does.
In part, that's true. The people who agree to triple digit interest rates don't usually do so unless they feel they have no other option. But that doesn't mean they're satisfied customers.
Many people who take out a small loan for two weeks to meet an emergency are in no better financial shape two weeks later, when the money is due. So their only recourse is to take out another two-week loan, paying another fee to do so. Those fees begin to add up when they have to be paid every two weeks.
While the Consumer Financial Protection Bureau (CFPB) is considering regulations for the industry, the Pew Charitable Trust polled consumers' views about payday loans, then compared them to a group of payday loan customers polled on the same questions. The answers were remarkably similar.
Strong support for regulation
For starters, 70% of both groups believe the payday loan industry needs more regulation. Payday loan borrowers also voiced strong support for requiring some type of installment payment structure in these small-dollar loans.
As things now stand, the entire balance is due in two weeks. Customers said they would like to stretch the payments over a longer period. They also stated a strong preference for borrowing from a bank or credit union. The reason they aren't doing that gets to the crux of the issue.
In most cases, people who turn to a payday lender have poor credit; they're considered a poor risk and banks generally avoid them.
Payday lenders say the current system protects them against this risk. The lender withdraws the money directly from the borrower's bank account, making sure it gets repaid. It charges the borrower a fee, based on the loan amount.
New interest from banks
According to Pew, a number of banks and credit unions submitted comments to the CFPB expressing "serious interest" in serving this market by offering lower-cost installment loans to this under-served group. The regulations, however, would specifically have to allow them to do so.
Banks and credit unions may, in fact, may be looking at the poor-credit consumer as a growth area that should not be given up completely to payday lenders. But be assured they are not acting out of generosity. It would simply be an expansion of subprime lending, which usually carries much higher costs to the borrower -- again, compensating the lender for the extra risk.
But unlike payday lenders, Pew says banks and credit unions are considering an installment loan structure, giving the borrower who has taken out $500 to replace a water heater, for example, more time to pay it back.
These loans would undoubtedly be expensive, but not as expensive as a payday loan.