---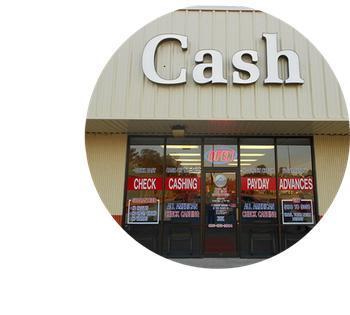 A Mississippi check-cashing service and payday lender used deceptive tactics to trick and trap customers into taking out high-cost loans and paying excessive fees to cash checks, the Consumer Financial Protection Bureau (CFPB) charged today.
The agency said in a federal court complaint that All American Check Cashing, Inc., tried to keep consumers from learning how much they would be charged to cash a check and used deceptive tactics to stop consumers from backing out of transactions.
The CFPB also alleged that All American made deceptive statements about the benefits of its high-cost payday loans and also failed to provide refunds after consumers made overpayments on their loans. The CFPB's lawsuit seeks to end All American's unlawful practices, obtain redress for consumers, and impose penalties.
"Elaborate schemes"
"Today we are taking action against All American Check Cashing for tricking and trapping consumers," said CFPB Director Richard Cordray. "Consumers deserve accurate and honest information from the financial institutions they depend on, but All American instead devised elaborate schemes to hide costs and take advantage of vulnerable borrowers."
The company is based in Madison, Miss. and offers check cashing services and payday loans at approximately 50 stores in Mississippi, Alabama, and Louisiana.
The CFPB said that All American collects approximately $1 million per year in check-cashing fees. The company charges fixed amounts that vary only by state and by whether a check is government issued.
According to the CFPB complaint, the company and its employees: 
Refuse to tell consumers how much they will be charged: All American instructs its employees to hide the check-cashing fees by counting out the money over the fee disclosure on the receipt and removing the "receipt and check as quickly as possible." All American's policies explicitly forbid employees from disclosing the check-cashing fee to consumers, even when directly asked.
Trap consumers who change their minds: When consumers ask to cancel or reverse a check-cashing transaction after learning the fee, All American employees sometimes lie and say that the transaction cannot be canceled, even when that is not the case.
Monthly loans
The business also deceptively promotes its payday loan program for consumers who are paid monthly, like those receiving Supplemental Security Income (SSI), the bureau said.
The complaint alleges that, in Mississippi, for example, many of All American's competitors offer 30-day loans to borrowers who are paid monthly, but All American frequently provides borrowers with three or more two-week loans instead.
The first loan is given at the beginning of the month, followed by a second loan to pay off the first, and finally a third loan to extend the borrowing until the end of the month, even though Mississippi law prohibits rollovers of payday loans, the complaint charges.
The suits seeks penalties and reimbursement of excessive fees.
---