---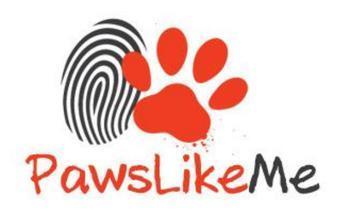 Some dogs are just better suited to certain humans than others. That's the idea behind PawsLikeMe, a pet adoption website that describes itself as "Eharmony for dogs." Since 2015, the site has used its pet-matching algorithm to help over two million people find a shelter dog in their area.
Now, the site -- which boasts an algorithm proven to be 90% accurate in predicting people-to-pet compatibility -- plans to include cats in its matchmaking services.
"Ever since we started our company, the vision has always been to add cats into our platform," said Elizabeth Holmes, co-founder and CEO of PawsLikeMe, in a statement. She adds, however, that doing so will require special considerations. Cats and dogs are very different, after all.
Coy cats
Analyzing cats isn't as easy, explains Holmes, as they tend to be a little more guarded with their personalities. Where dogs are pack animals with on-the-surface emotions, cats are more reserved she says, adding that a specialized "cat algorithm" had to be created to match cats with people.
"We ask questions where there is no right or wrong answer," Holmes says of the site's algorithm, which matches based on four qualities: energy, confidence, focus, and independence.
"For cats, we had to give a specific example. So, does the cat run between your legs? That's a cat that's affectionate and demanding attention."
The new algorithm has already been developed, but to get it to market will require a little financial help. To come up with the $15,000 needed to launch the service, PawsLikeMe has set up an Indiegogo crowd-sourcing effort to raise the money.
Shelter kiosks
If the $15,000 goal is exceeded, Holmes and co-founder Marianna Benko plan to use the money to set up pet-matching kiosks (which cost $500 each) in participating shelters.
Benko explains that she and Holmes hope the matchmaking service helps people look at animal adoption differently. By highlighting a pet's inner beauty rather than just focusing on the cuteness factor, the team hopes to set the stage for highly compatible pet-human relationships.
To support the PawsLikeMe campaign, click here.
---